The left side of the Samsung R480-i5-430 laptop we find a number of ports. First there's the all important power jack that the included 19V/4.74A AC adapter plugs into. To the right of this is the gigabit ethernet jack which can be used if you're not already taking advantage of the R480-i5-430's built-in 802.11bgn wireless adapter. Beside this are the VGA and HDMI outputs so that the R480-i5-430 can output video directly to a computer monitor or HDTV.


A combo eSATA/USB jack is accompanied by a pair of standard USB 2.0 jacks for peripheral expansion, and finally there are a pair of 3.5mm stereo jacks for mic input and audio output.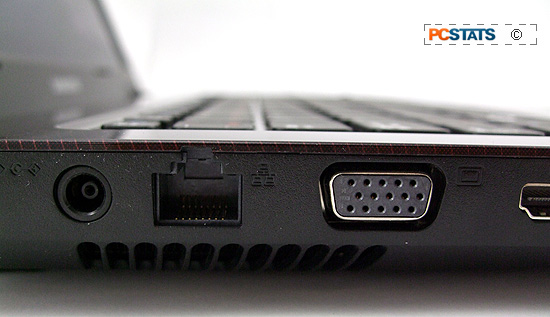 Right below the VGA output on the bottom of the laptop is the heat exhaust. There's a second vent on the rear of the laptop that draws in cool air.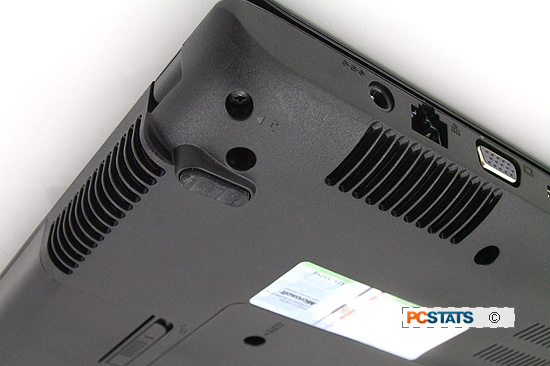 The battery pack for the R480-i5-430 has an LED indicator that you can activate, showing you the current battery power status. This is especially useful if you use multiple batteries and swap between them as you go.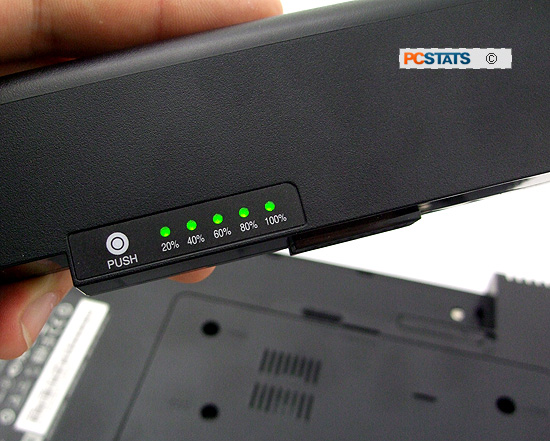 Now let's take a look at the keyboard layout of the R480-i5-430 laptop.