Samsung's R480 has a nice and big keyboard, large enough that most people won't have trouble switching from a full sized keyboard to typing on it. There is a bit of learning curve, if you look closely you'll notice that Samsung have added a few international buttons to the keyboard and changed the standard QWERTY key layout somewhat -- namely the left-shift button is halved (to make room for a secon backslash key to its right), and the 'Enter' key displaced the other backslash key. With a little practise we soon got back to our regular typing speed.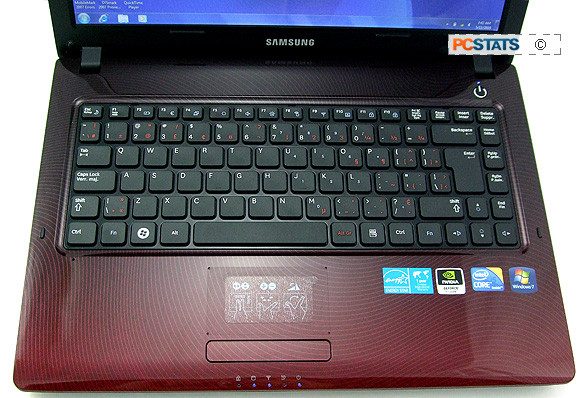 The keys themselves aren't angled in any way which also takes a bit of getting used to. Each key does have a decent action behind it so there is decent tactile feedback from the keystroke. Touch-typing is definitely possible.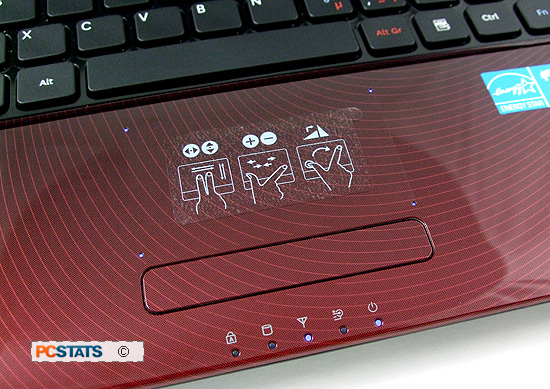 The trackpad is slightly offset to the right of the chassis. Samsung uses a multitouch trackpad that allows for gestures and swiping, although this feature isn't integrated particularly well with Windows 7, where certain programs and windows simply don't acknowledge or recognize these commands.
Traditional trackpad usage works just fine, and the trackpad can also be double-tapped or used to scroll vertically or horizontally. The sensitivity and scroll rate of the trackpad can be adjusted through the Synaptics pointing device software. LED lights around the trackpad turn on when activated.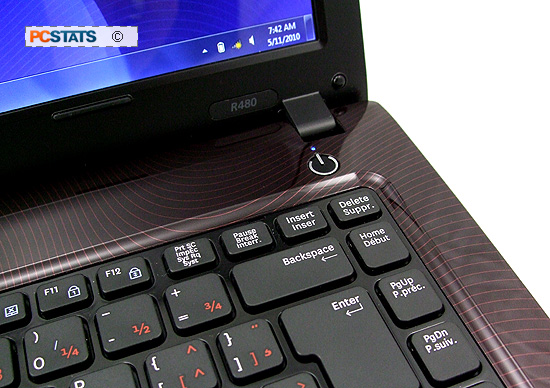 The power button, which glows blue when on, can be found at the top left corner of the typing surface, while a row of four quick-launch buttons occupies the top right corner.