Abstract: Meet the Biostar TA890FXE motherboard, an AMD 890FX platform that eschews tons of frilly extra's for a core feature set and competitive sticker price.


77% Rating:

Home > Reviews > Motherboards > Biostar TA890FXE
Motherboard Highlights Photo Gallery
Starting off with the PCI Express expansion slots...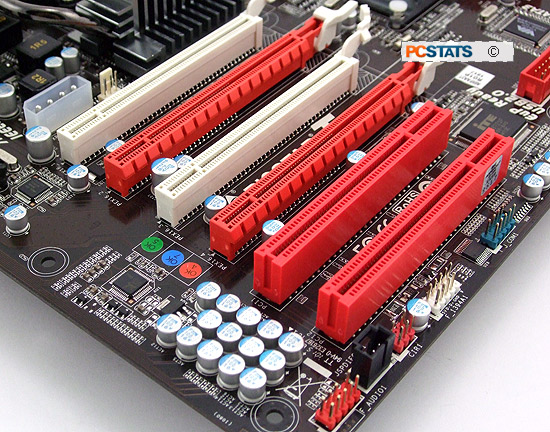 Beside the topmost PCI Express 2.0 x16 slot is a 4-pin molex connector that can provide additional bus power for an add-in videocard, although for anything heavy-duty you'll likely need the help of six or eight-pin PCI Express power connectors.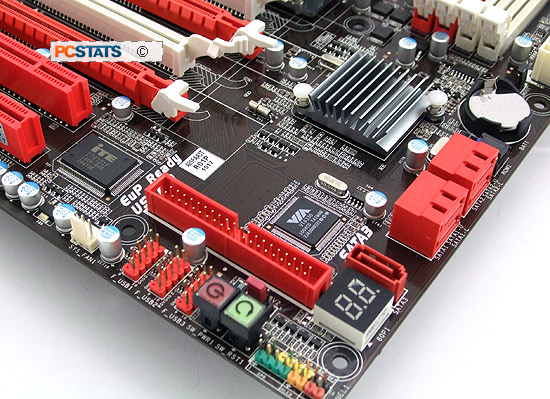 Five SATA 6Gb/s (RAID 0,1,5,10) ports are natively supported by the AMD SB850 chipset. The VIA VT6330 controller behind the SATA ports powers a dual-channel IDE port.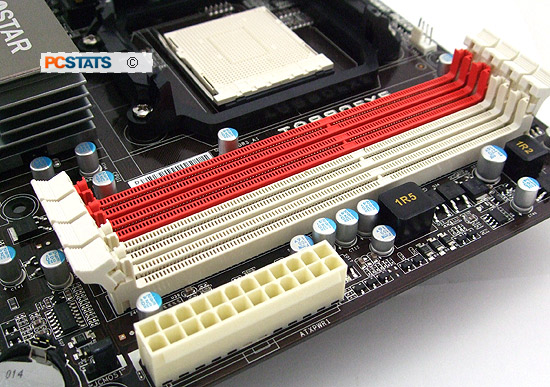 Biostar's TA890FXE supports up to 16GB of DDR3-800/1066/1333MHz memory in four DIMMs, or 4GB for 32-bit operating systems. Memory can be overclocked to 1600MHz if the memory will tolerate it.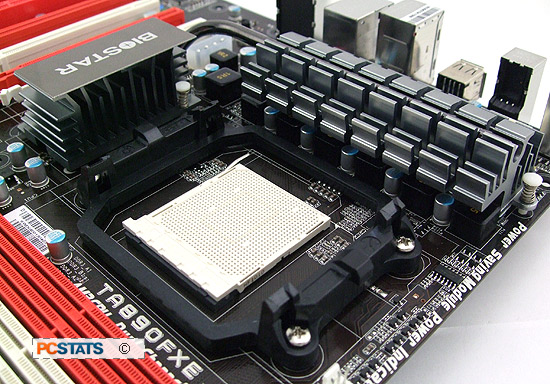 AMD Socket AM3 motherboards support newer 45nm chips like the Phenom II X6 as well as Athlon II and Sempron processors. The CPU to system bus is 5200MT/s, Hypertransport 3.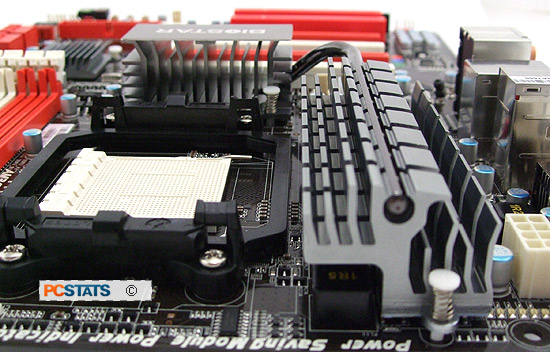 The AMD 890FX chipset is cooled by a long, low passive cooler. This design has low enough clearance that it shouldn't conflict with standard socket AM3 CPU coolers.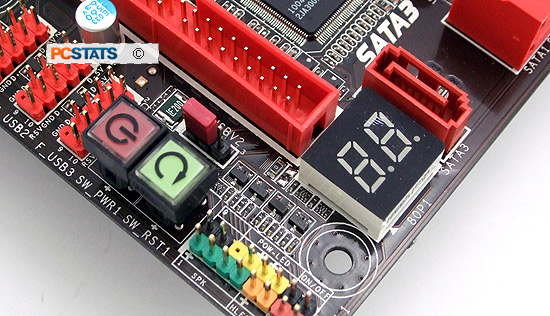 Physical switches make it easy to power down or reset the TA890FXE board during overclocking experiments without fussing with a front panel. There's a PORT80 readout that makes it easy to diagnose problems if your computer fails to boot too.
Now let's get to overclocking this motherboard!