Overclocking Results:
PCSTATS started off the Biostar TA890FXE overclocking tests by dropping the multiplier on the AMD Phenom II X6 1090T CPU from 16x to 8x, and disabling features like Cool'n'quiet and CPU C1E power states. A set of DDR3-1600MHz memory modules from Corsair were installed into the Biostar TA890FXE motherboard and set to run at DDR3-800 mode so it wouldn't hold the CPU back.
The bus speed of the TA890FXE motherboard was increased from the stock setting of 200MHz, in increments of 25MHz. The board had no problems reaching 225MHz and 250MHz, but 275MHz caused the system to crash at POST. A final stable bus frequency speed of 260MHz was reached after some testing, with no voltage adjustments above the default levels.
A 260MHz system bus overclock is good for AMD chipsets, and with more voltage tweaking it could be possible to overclock even further. As always results may vary from system to system. Next up, power draw measurements and PCSTATS test system specs... then it's on to benchmarks!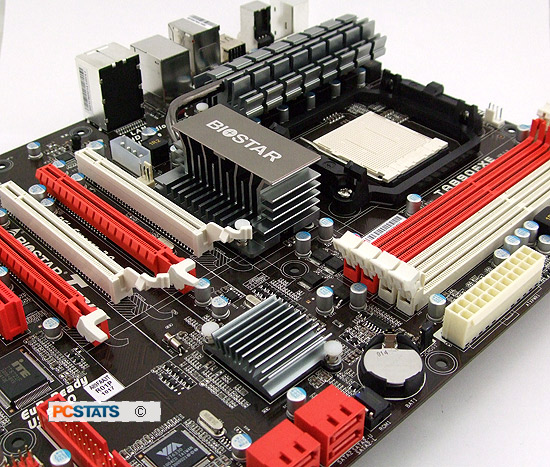 BIOS Options:
There aren't a huge amount of surprises to be found in the Biostar TA890FXE's BIOS, but it does give you the ability to tweak and tune most of the major system settings if you're an overclocker.

The overclock engine lets you decide on the level of overclocking you want. Biostar uses an engine analogy for its tuning which may not be totally accurate for CPU overclocking, but I'm not going to complain as long as it increases system speed.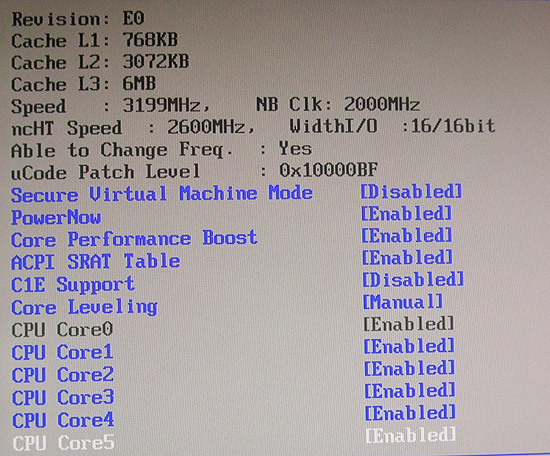 Core leveling is Biostar's term for AMD's TurboCore boosting, the dynamic core frequency adjustment. It can be enabled or disabled at a BIOS system on the TA890FXE. If you own an AMD triple core processor (based on a four-core design) or an AMD four core processor (based on a six-core design), you may be able to unlock the hidden processor cores using Biostar's Bio-unlocKING tool. Obviously the success of this tool will vary from chip to chip, but if you can get some easy and free performance out of a less expensive AMD processor, more power to you!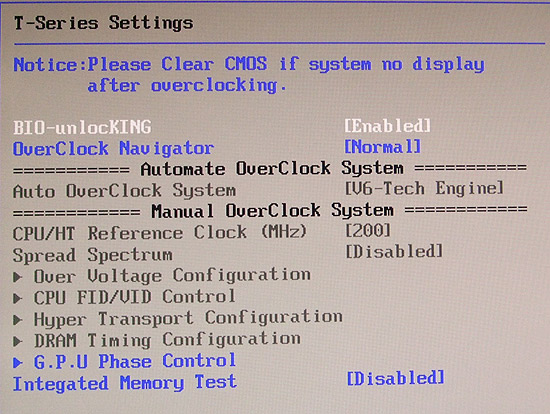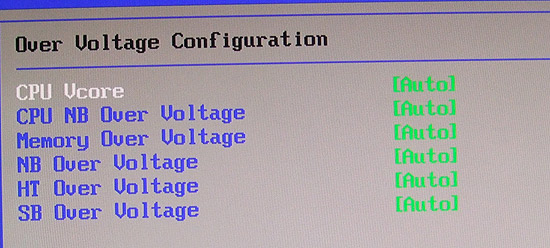 To do serious overclocking it's often necessary to adjust system voltages manually, and the TA890FXE allows for this in its Over Voltage Configuration window.

Finally, you can manually set CPU settings and voltages if you're overclocking directly from the BIOS. If you have a Black Edition processor you can also overclock by adjusting the system multiplier upwards.
Now let's move on with the benchmarks!