Gigabyte's GA-Z68X-UD3H-B3 motherboard features both the traditional text-based BIOS and a Windows based hybrid-EFI BIOS called 'Touch BIOS.' While most enthusiasts prefer the quick responsiveness of the text-based BIOS and are familiar menu structure, the hybrid-EFI BIOS which is accessible through Windows is a nice compromise over the pure UEFI BIOS approach taken by MSI and ASUS.
Gigabyte left the traditional BIOS alone and so it's still accessible at POST by pressing the 'Del' key. The main overclocking controls for adjusting the CPU multiplier (and BCLK frequency) are found in the Advanced Frequency Settings page.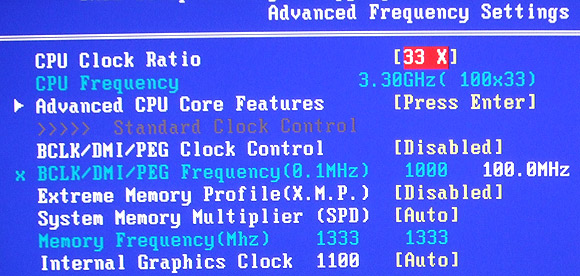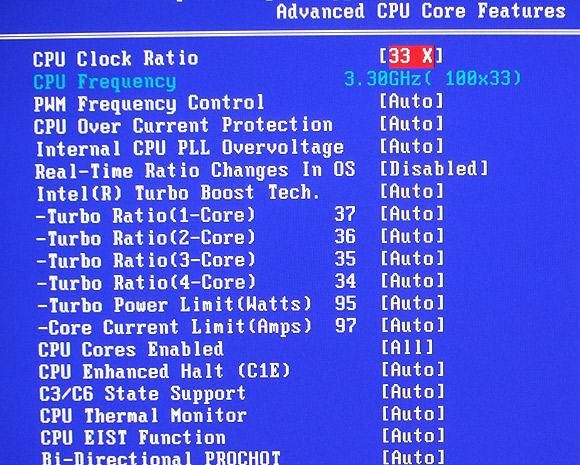 The BIOS has extensive memory control options, timings can be set down to the individual clocks cycle, per channel.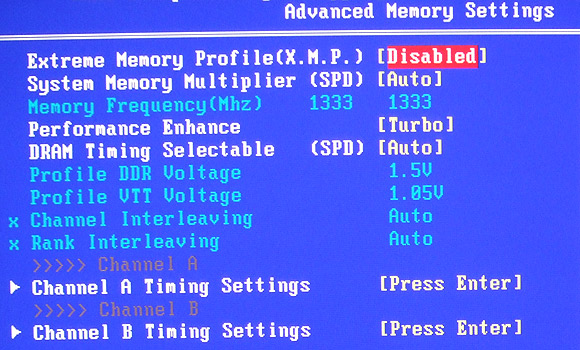 Finally, you can also adjust pretty much every electrical setting you want in the BIOS, although this feature is only recommended for expert usage. You don't want to fry your motherboard!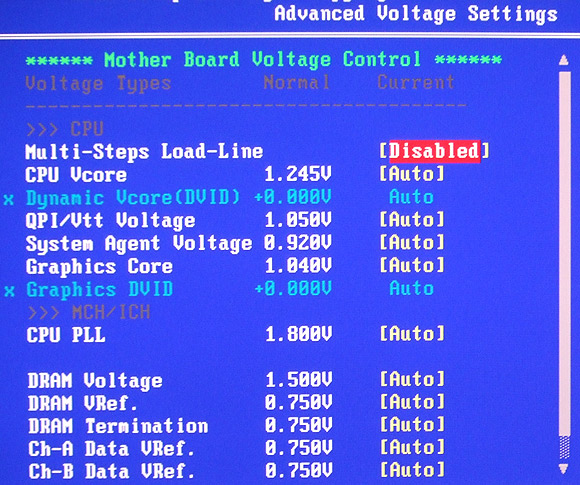 Overclocking the Intel HD 3000 graphics on the Intel Core i5 2500K processor. The default is 1100MHz.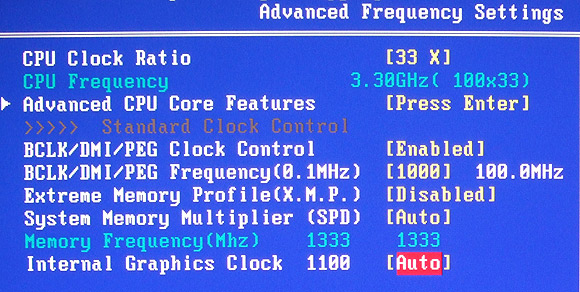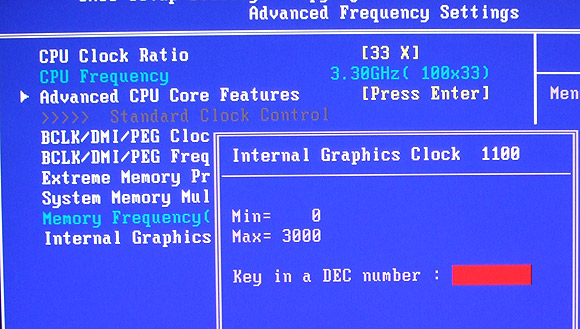 The speed of the Intel HD 3000 graphics can be adjusted to as high as 3000MHz, though 1500MHz is a more realistic.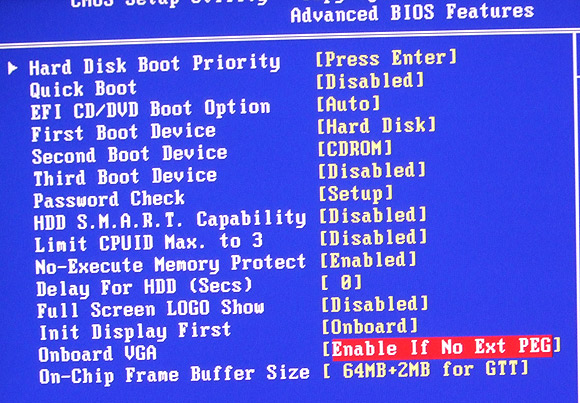 Gigabyte Touch BIOS
Gigabyte's Touch BIOS fills a new role by enabling BIOS access from the Windows desktop, without replacing the existing BIOS at POST. There are some added features in Touch BIOS for taking screen shots, inserting bookmarks on certain BIOS pages and organizing the BIOS icons to suite a users individual needs. This is what it looks like from within Windows 7: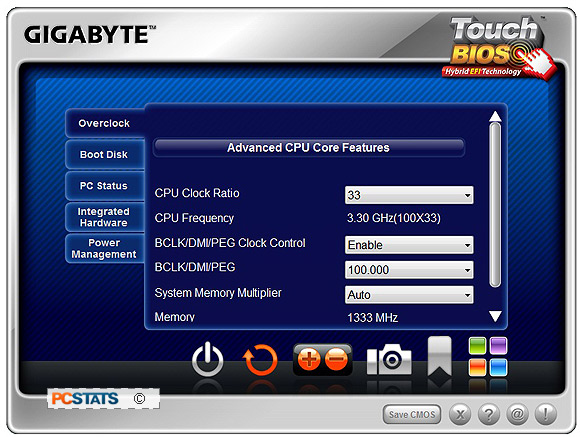 Gigabyte's Touch BIOS has big graphical buttons that put it on more familiar ground for users who may have never opened up their BIOS at POST. On a side note, I have to say that PCSTATS has been really disappointed in every UEFI BIOS from the likes of ASUS and MSI we've tested to date.
The graphical user interfaces we've seen so far are way too sluggish and each motherboard maker has confusing interfaces and random icons which only complicates things further.
With the BIOS covered, let's move onto overclocking!