3DMark 2001 No AA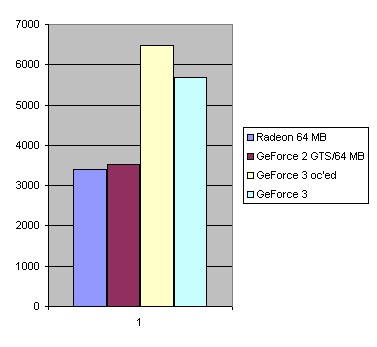 Well it's not surprising that the GeForce 3 is leading the pack. After all, 3DMark 2001 is a DX8 application and that's what the GF3 lives for. When overclocked, it's almost twice as fast as the GeForce 2!
Let's take a look at the scores with 2x, Quincunx (GF3 only) and 4x AA...
3DMark with Anti-Alaising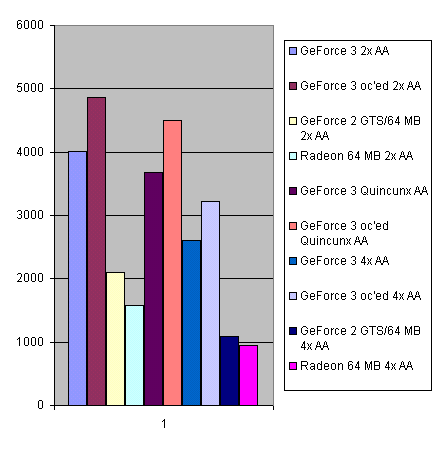 Amazing. That's all I can say. The sheer power of the GeForce 3 chip is quite awe inspiring. Even with anti-alaising on, the card is still able to put in very respectable scores!
Ok let's check out Vulpine's GLMark... What does IT think of the GeForce 3?