Vulpine GLMark Adv. Features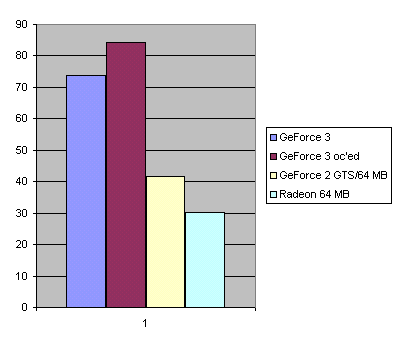 No contest. The GeForce 3 is more then 2x faster then it's closest competitor! When overclocked, it leads to a healthy gain in performance! So what happens when we turn on AA this time?
Vulpine GLMark with AA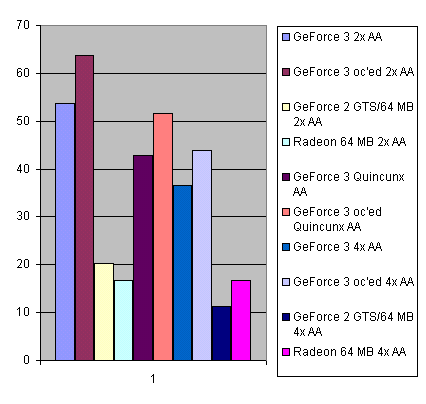 Again, the GeForce 3 trounces everything. I'll just let the graph do the talking.
Here's another DX8 title that's about to be release, of course you've heard about it, it's AquaNox. Well the nice programmers have also release a nifty benchmarking tool called AquaMark and it's basically a AquaNox demo. How does the GF3 fair in that?