AquaMark Default Demo No AA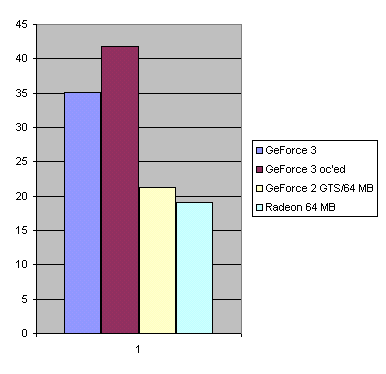 There's just no competition. Even a GeForce 2 Ultra would be humbled by these benchmarks. The GeForce 3 is simply the fastest thing available! Here's the picture with AA enabled.
AquaMark Default Demo with AA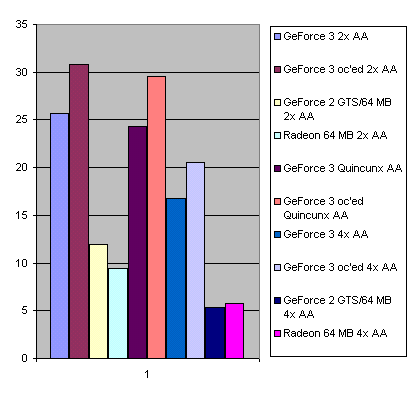 Nothing much to say here, again the graph does all the talking.
Last but not least, let's see what everyone's favorite benchmark Quake III Arena thinks.