If you have a cable Internet connection, you simply need to set the router to obtain an IP address automatically.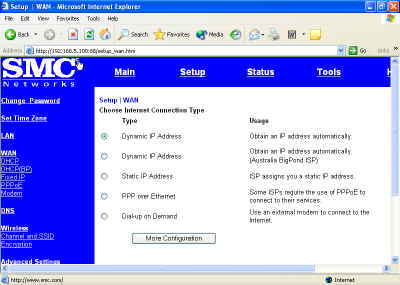 If you have a DSL connection, you must go to the PPPOE (Point to Point Protocol Over Ethernet) settings and provide your username and password for the connection, so the router can dial it for you.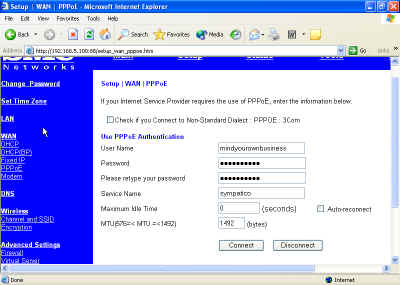 To verify connection, go to the status screen.
Out of the box, your router is set up to distribute IP addresses to the computers in your network, using a method called DHCP (Dynamic Host Configuration Protocol).