Step 1: Preparing the case.
Remove the empty computer case from its packaging. Unscrew and remove both side panels, and take out any items that may be inside. Lay the case down flat on your workspace, so that the mounting space for the motherboard is facing up (see pic 1).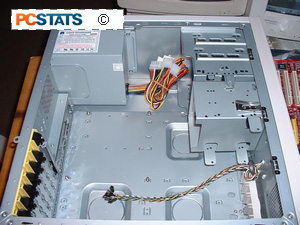 Step 2: Installing motherboard risers.
You need to determine if the case has the appropriate risers installed. Risers, or spacers, keep the motherboard from touching the metal surfaces of the case after it is installed, avoiding a short-circuit and a wrecked computer.
Risers are your friends. Any new case will include some form of riser, metal or plastic. See the picture below for typical examples. They may or may not be pre-installed into the case.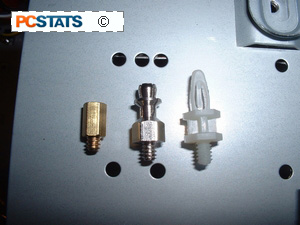 Remove your motherboard from its packaging and lower it into the case.