To finish up our trifecta of essential portable applications, how about the AbiWord word processor? This complete cross-platform writing tool has the distinction of working perfectly well when installed on a USB device, something you can't say about Word or Wordperfect.
Happily, installation is incredibly easy again. Download the file from here , run the installer and set your USB drive as the target. During the installation process, choose not to create a desktop shortcut (for obvious reasons).
Once installation is complete, the executable file can be found in the 'abiword\bin\' directory. Make a shortcut to this file from the root of your USB drive to run the program easily.
A selection of plugins is also available here and here to make this word processor play nicely with various other office applications. These can be installed directly to the USB drive also.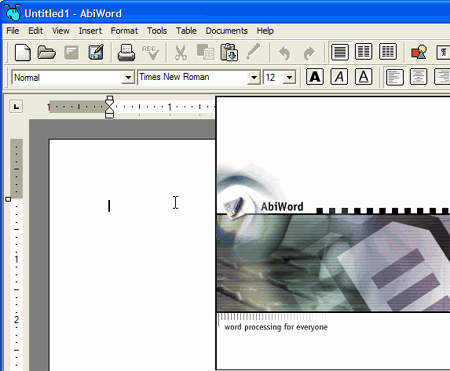 All three applications (browser, email client and word processor) we just listed take up only 40MB of your portable drive. We can't think of a reason not to use these excellent tools if you are planning to compute away from home anytime soon.