Gigabyte's G-MAX N512 notebooks makes a great first impression. Closed, it is a sleek, flat slab of silver that looks extremely appealing. The laptop never failed to incite 'oohs' and 'ahhs' when first brought out of its box. Once opened with the single front latch, the good impression continues.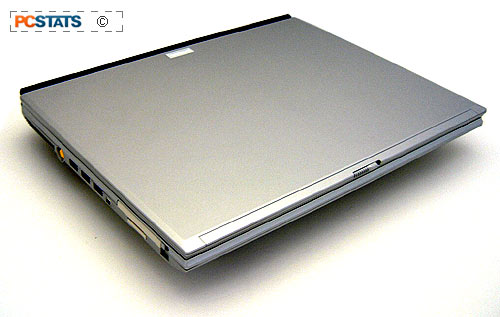 The G-MAX N512's 15-inch screen is large and crisp, with minimal space devoted to the plastic frame around the edge. The 15-inch standard ratio TFT LCD has a native resolution of 1400x1050 (SXGA+) pixels, which is an unusual but useful resolution for desktop work.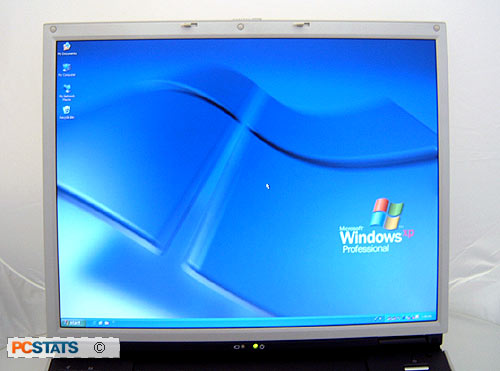 The Gigabyte N512's black keyboard and typing surface looks sparse and attractive in a post-modern kind of way. Ample space has been provided for wrist-rests and the central touch pad does not get in the way. The keyboard itself is nicely sized and spaced out, though we found the keys to be overly flat and not particularly appealing to type on because of this. Given the minimal depth of the bottom half of the notebook, this is not particularly surprising, but it would have been nice to have a little more 'throw' to the key's action. The keys themselves are responsive and fast.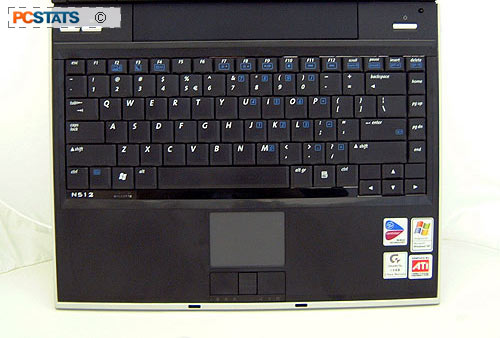 The keyboard layout is logical, with a function key on the bottom row activating various secondary functions printed on the bottom of some of the keys. We found ourselves wishing that the DEL button was a little more accessible, but this is a minor point.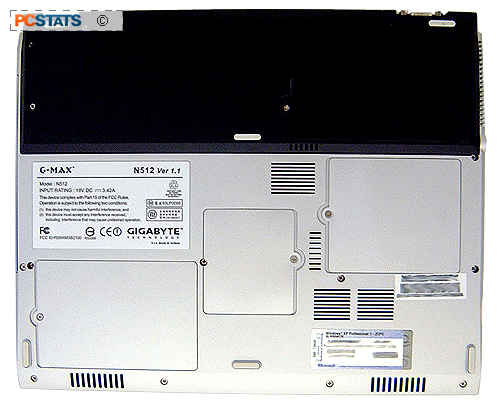 One fact we noticed while working with the N512 notebook that made us a bit nervous was the 'flexibility' of the frame. While it's got a ton of features which make it very flexible to use, the flexibility we were worried about was in the body of the laptop itself. When open, it feels less than solid, and the lower half of the N512 could be easily flexed with our bare hands. This is one notebook that we would not feel comfortable about dropping.