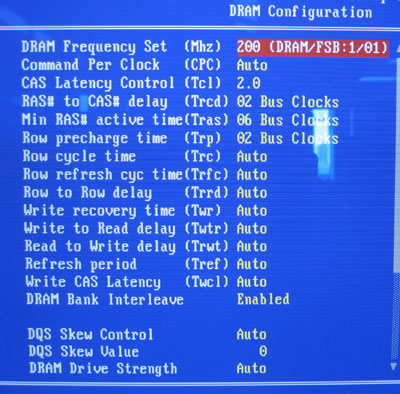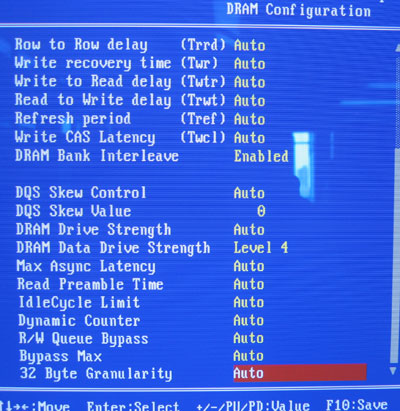 Tweakers will love the LANParty NF4 SLI-DR as it has the most memory options I've ever seen. There are too many to list and it'll take hours for an enthusiast to find the right combination. We left all new settings at auto for testing.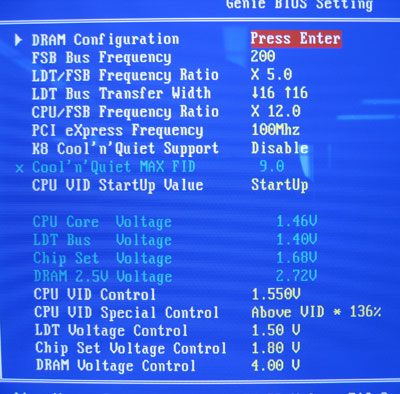 In the Genie BIOS we have several overclocking options. First the motherboard clock speed can be tuned between 200-456 MHz in 1 MHz increments. We can also adjust HyperTransport speed and data width, there are CPU multiplier adjustments depending on the processor you're using as well as PCI Express frequency adjustments. CPU voltage goes as high as 2.1V, HyperTransport 1.5V, chipset up to 1.8V and memory up to 4V. If you don't know what you're doing though, be very careful with what you set the voltage values to!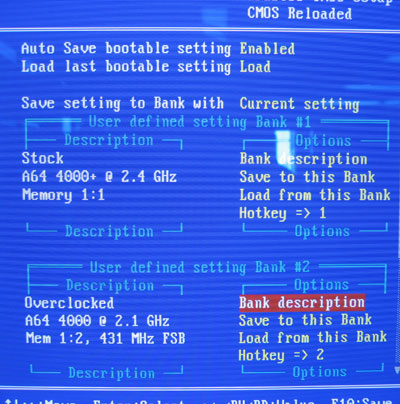 DFI's CMOS Reloaded feature really does work wonders. At first I couldn't really see the point of this but after overclocking heavily, I realized how useful something like this could be. CMOS Reloaded saves your favorite BIOS settings, which is great after you've determined the max speed of your components and want to play around with other things. Should the BIOS need to be reset, instead of changing 20-30 settings, simply load your favorite BIOS profile and you're done!

PCStats Test System Specs:
processor:

amd athlon64 4000+

clock speed:

12 x 200 mhz = 2.4 ghz

motherboards:

asrock k8 combo-z/asr (ali m1689)*
soltek sl-k8tpro-939 (k8t800 pro)*
epox 9nda3+ (nf3 ultra)*
albatron k8x890 pro ii (k8t890)**
soltek sl-k890pro-939 (k8t890)**
gigabyte ga-k8nxp-9 (nf4 ultra)**
epox ep-9npa+ ultra (nf4 ultra)**
gigabyte ga-k8nxp-sli (nf4 sli)**
msi k8n neo4 platinum/sli (nf4 sli)**
dfi lanparty nf4 sli-dr (nf4 sli)**

videocard:

asus x800xt/vtd*
msi rx800xt-vtd256**

memory:

2x 512mb mushkin pc3200 special ed.

hard drive:
40gb western digital special ed
74gb western digital raptor sata
cdrom:
aopen combo 52x
powersupply:
seasonic super tornado 400w
software setup

windowsxp build 2600
via 4in1 4.55v
forceware 6.10
catalyst 4.12

workstation benchmarks

sysmark 2004
business winstone 2004
content creation 2004
super pi
sisoft sandra 2004
pcmark04
3dmark2001se
3dmark05
aquamark3
comanche 4
x2: the threat
ut2003
ut2004
doom 3
we just got a couple of 74gb WD740 Raptor hard drives in which have replaced our trusty 40GB WD IDE HDDs as test drives. Please keep that in consideration when viewing the office and disk benchmarks.