802.11b Wireless LAN Networking Roundup
---
Wireless LAN's are gaining in popularity with a speed that is eclipsing the rate at which Ethernet's were originally adopted by home users. Many homes received their first taste of an Ethernet with the introduction of DSL and Broadband and wired LAN's were after all, fairly easy to setup and maintain once the wires were in place.The chance to "split the cable" as it were and share one high-speed internet connection over an entire home Ethernet brought about a surge in Broadband routers to make the process simpler.
Now, with wireless coming into the spotlight we are faced with multiple choices, features, and useability. The 2.4GHz 802.11b standard is even being challenged by 802.11a and the upcoming 802.11g which will bring more bandwidth to the table. The real question right now for users accustomed to simple-to-setup Broadband connections is whether or not the cost of going wireless is justifiable.
That justification comes in several ways; connection speeds, freedom from wires, and setup. Theoretically, a wireless network should offer about the same page load times as a broadband connection which generally operates on a 10-BaseT connection from the cable modem anyhow. In reality, things are not always ideal, and then there are the security issues.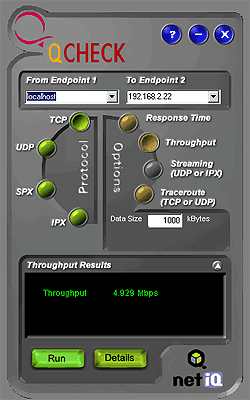 Unlike a wired network, a wireless LAN, or WLAN transmits your data (personal, public, or whatever) through unlicensed airwaves that anyone within range can potentially intercept. There are ways to safeguard that data - and the first such step is enabling 64-bit or 128-bit Wired Equivalent Protocol (WEP).
WEP encrypts data using keys, or pass phrases which represent the keys between your wirelessly connected computer and the Wireless Access Point (WAP). Other features like SSID and MAC filtering add extra layers of security to your WLAN, and together they form a reasonable level of data security. Though WEP is the key factor right now.
Unlike wired networks where making a setting change on the router is a wired affair, WAP's tend to be adjustable via wireless connections which are susceptible to third parties. Passwords are put in place to ensure that only you have control over your own WAP, but then other issues crop up which make WLAN's less then "newbie friendly."
Since 802.11b technology is relatively new, and since properly setting up a wireless LAN is as important as the throughput, and wireless transfer rates it provides, we are going to weigh our comments equally between those two parameters for this small roundup of 802.11b wireless equipment.
Test parameters:
We tested each of the manufacturers full 802.11b wireless networking setups separately to see how well they performed against one another. For example, in the first configuration we tested SMC's WAP router with its PCI AP and USB AP. In the second set of tests we setup Actiontec's WAP with its PCI cards and PCMCIA AP's. Wireless tests were based on the following configurations: WAP Router to a PCI based AP and WAP to a USB based AP.
The average throughput of each system from USB/PCI to WAP was checked using NetIQ's QCheck utility. A simple 11.8MB data transfer test was also conducted to measure approximate data-transfer times. Each test was conducted three times and the average results recorded.
NOTE: When using QCheck to test the throughput of the various setups we isolated the endpoint computer from the rest of the network by connecting it to the WAP router directly. If the computer is connected to the internal network, the results would tend to be augmented by the other background traffic (generally about 1Mbps lower results). All Qcheck tests were conducted with a Data size of "1000bytes".
So let's begin with our first contestant, SMC Networks....