InterVideo's WinDVD Creator, now in its second incarnation, is another full featured, fairly simple to use program for DVD authoring. It's a little more complex than Ulead's offering or other programs, and its interface is a little harder to figure out at first. Fortunately we're here to run through it, so start the program and choose the 'create DVD with existing video file' option.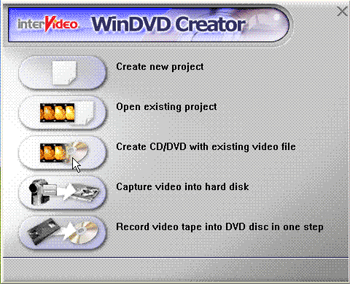 Select the first clip you want to work on. This brings you to the editing interface.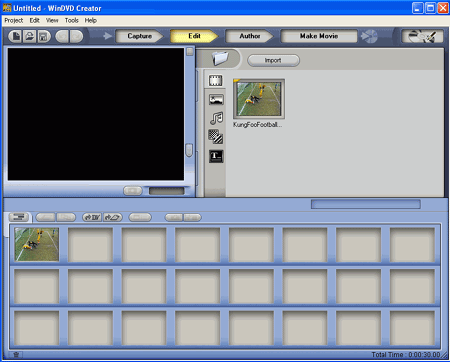 The first thing you will want to do, especially if your clips are long, is split them up into individual scenes (or chapters) for easy searching with a DVD player.