Now its time to put the parts for the video subsystem in. The lone PCI slot is on the interior side of the PCI Express x16 graphics slot in the Aopen XCube case, so the PCI-based ATI Theatre 550 TV-tuner needs to be installed first.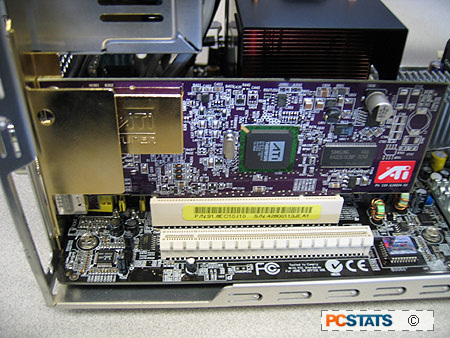 Installing PCI expansion cards is extremely simple. Line the gold connectors on the bottom of the card up with the white PCI slot and push the card down into the slot firmly so that no gold from the connectors is showing.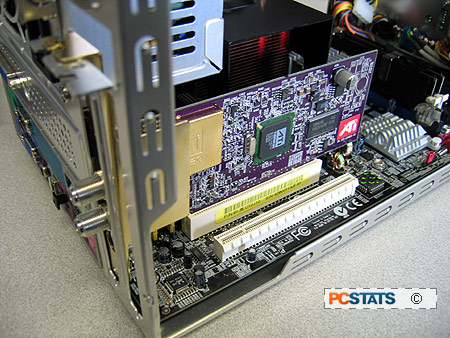 The ASUS AX 600XT PCI Express video card is just as easy to install. Again, position the gold connectors at the bottom of the card over the PCIe x16 slot and lower the card firmly into place so that no gold connectors are showing.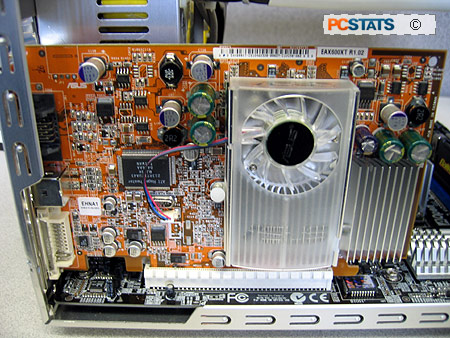 The AX 600XT does not require any extra power, but many modern videocards will need an additional power connection from the power supply, using either a 4-pin Molex power plug or a special adaptor that ships with the card.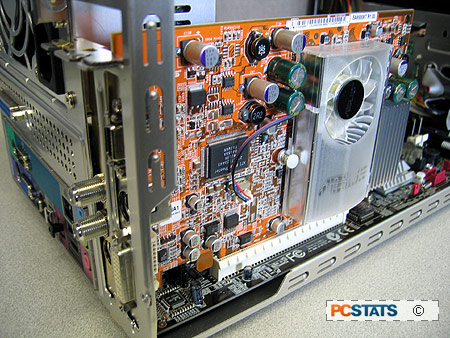 Now that the videocard and TV-tuner are fully installed, close the card retention bracket on the outside of the case. The HTPC is now fully assembled!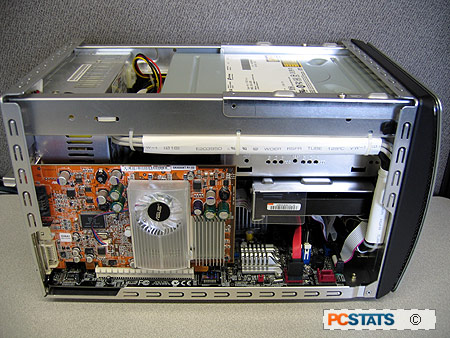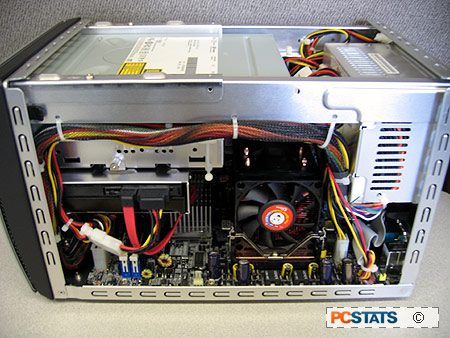 Now with the HTPC fully assembled, it's time to connect up all the cabling, and get this puppy connected to the TV...