Dual channel DDR memory is very simple to install. DDR memory modules (like SDRAM modules also) are keyed so that they will only fit into the motherboard one way.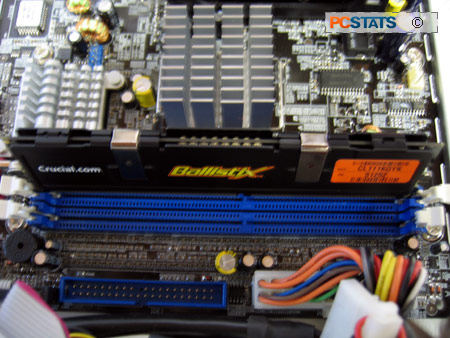 Once certain of the orientation of the memory, open the levers on either side of the RAM slot and push the stick of RAM straight down into the slot until both levers snap closed on either side of it. This will require some force, but not excessive amounts of pushing.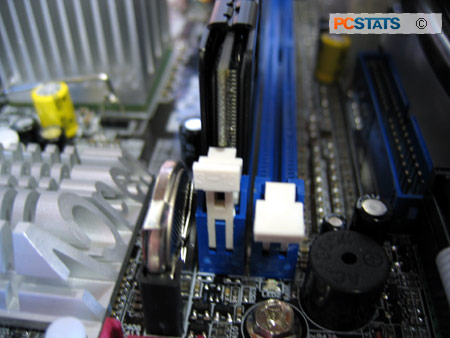 If it does not seem to be going in with a moderate amount of force, remove the chip and re-insert it, making sure that it is exactly lined up with the slots.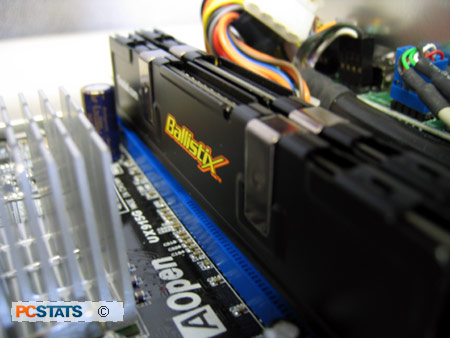 Connecting the motherboard.
One of the virtues of SFF PC cases like the Aopen XCube is that they come with all the motherboard connectors already properly attached, so there is very little configuration to do. If your case does not come with a pre-installed motherboard like the one we use here, you will need to attach the ATX power cord to the motherboard and properly attach the case connectors (the cables that connect the power switch, reset button, LEDs, etc. on the case to the motherboard). Consult your motherboard manual for instructions on this, or see this Beginners Guide on the subject.