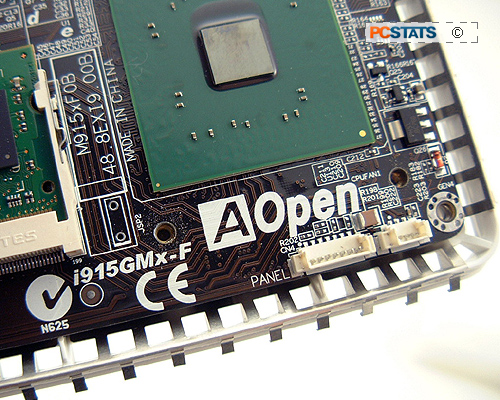 Small form factor computers have come along way since the genre first broke onto the scene.

AOpen's latest foray into compact task-specific computers is the cute little Mini PC MP915B, and it certainly is a very interesting alternative to the conventional desktop and SFF PC.

The AOpen Mini PC MP-915B (Super Multi) PC is essentially a laptop in a desktop form factor. This allows the Mini PC to maintain a small footprint, use less energy than a desktop PC and stay nearly silent without generating much heat.

Based around the Socket 479 Pentium M form factor, the AOpen Mini PC MP-915B (Super Multi) is a very versatile little machine able to act as a desktop replacement or entertainment machine. The model we tested came equipped with a DVD writer, 60GB hard drive, 512MB of DDR-2 and a 1.73GHz Intel Pentium M 740 processor. Despite its small size, the little computer does come with a decent feature set which include a dual layer DVD writer, Gigabit Ethernet, IEEE 1394a and a 5.1 channel audio controller as standard for the barebones versions.

In terms of performance, the AOpen Mini PC MP-915B (Super Multi) was slightly slower than the Shuttle XPC SD11G5 Pentium M SFF PC, but the differences in the office tests are too small for users to notice. In multimedia situations, the slower 2.5" notebook hard drive is what really played a role in the performance differences.

The AOpen Mini PC is not a gaming system, and just so we're clear on that its integrated Intel GMA900 videocard simply cannot handle modern 3D games. Older games at lower resolutions are okay, but that's not where the strengths of this computer reside. With network connectivity and a full array of component output, s-Video, and composite outputs, this little box is just begging to be hooked up to a big screen TV. The only thing missing to make this a killer HTPC is perhaps an HDMI port. A couple extra USB jacks would have also been nice, or at the very least a bundled-in USB hub. Aside from these points of criticism, the AOpen Mini PC was a pure pleasure to work with and exceptionally quiet running.

With a retail price of $388 CDN ($333 USD/£190 GBP) for the barebones version (no CPU, memory or HDD included) of the AOpen Mini PC MP-915B (Super Multi), it's safe to say this is an awesome little PC. It's tiny size and clean lines allow the AOpen Mini PC to be used in many situations where a regular SFF PC would look out of place.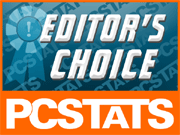 Find out about this and many other reviews by joining the Weekly PCstats.com Newsletter today! Catch all of PCSTATS latest reviews right here.
Related Articles
Here are a few other articles that you might enjoy as well...
- Shuttle XPC SD11G5 Small Formfactor PC Review
- Canada Computers Content Creator X2 Workstation System Review
- Soltek EQ3501-300PW QBiC Mania SFF PC Review
- AOpen EX915 XCube SFF PC Review
- Soltek EQ340IM QBiC SFF PC Review