Photo Walkthrough - Memory / Processor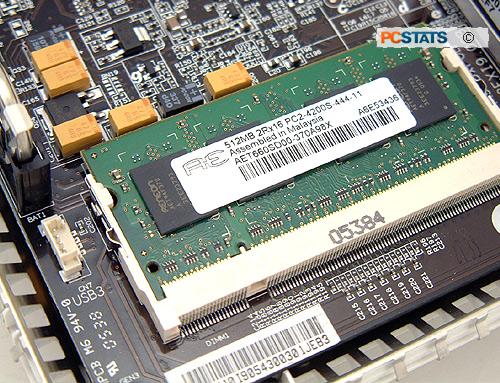 Insert the SO-DIMM DDR2 memory module into the slot at a 30 degree angle and push it down towards the motherboard PCB. For PCSTATS tests, 512MB of PC2-4200 DDR2 memory is installed.
Installing the memory is as easy as inserting the SO-DIMM into the slot at around a 30 degree angle, once the contacts are pushed in as far as it will go, simply lower the memory module so it is parallel to the motherboard PCB. As you do that you will hear two clicks, that means the memory has been locked into place.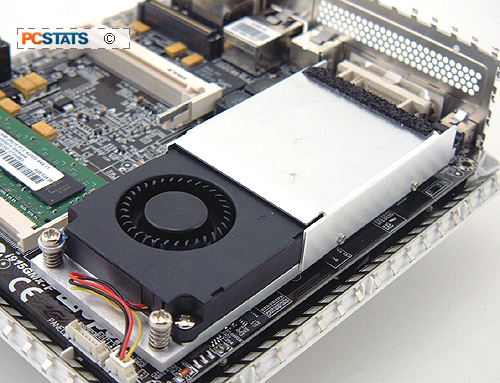 To remove the CPU and 915GM Northbridge heatsink, unscrew two screws at either side and lift up. Be careful of the fan's power cable.