Opening the laptop up reveals a standard laptop QWERTY keyboard arranged in a decidedly non-standard 'smily' arched shape. This has the effect of spreading the keys out slightly more than their size would otherwise enable, making fast typing a little easier. The spacious touchpad features two normal buttons and a third button which doubles as a multi-directional scrolling tool.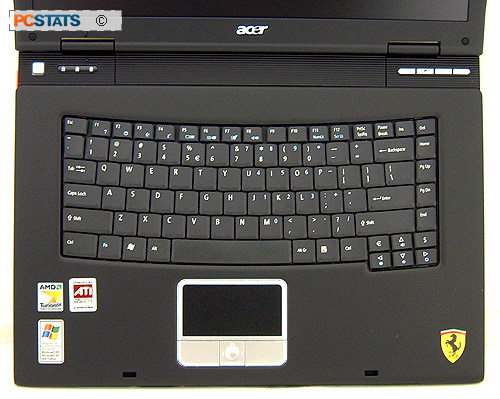 The keys have a fast, shallow feel with a throw of approximately 2mm, typical for laptops. The surrounding black surface of the notebook is coated in a soft rubbery material, that gives the Acer Ferrari 4005 WLMi a rather nice feel and extremely comfortable on the hands.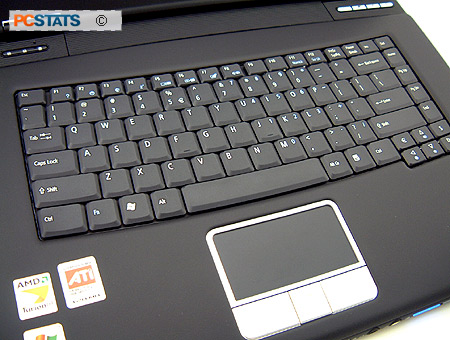 I could see this material getting unpleasantly sticky if you have sweaty hands or eat near your laptop though. There is ample space to rest your hands while typing as the keyboard is a full four inches from the front of the Ferrari 4005 WLMi. The Ferrari logo is repeated on the right side of the typing surface near the edge.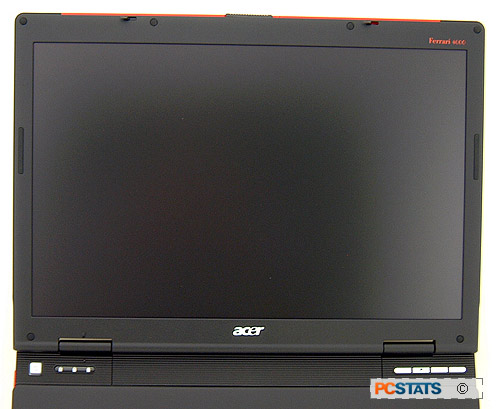 The power button, which glows green when on, can be found at the top left corner of the typing surface, while a row of four quick-launch buttons occupies the top right corner.