Overclocking Results:
We've had some luck overclocking Shuttle SFF PC's in the past, and we're anticipating another positive experience with the XPC SN27P2. Before we got to the overclocking, the memory was first set to run at DDR2-533 MHz mode and the socket AM2 processor clock multiplier was also lowered to 7x. These settings ensure that neither the processor nor memory will hold the system back.
Starting at 200 MHz, we raised the clock speed in 2-3 MHz intervals. Overclocking was rather uneventful and in no time the system reached its maximum speed of 236 MHz. A couple other settings where tried, but anything higher than 236MHz motherboard speed caused instability with the Shuttle XPC SN27P2, or it simply refused to boot.
The BIOS:
Shuttle has an excellent reputation for putting together enthusiast class small formfactor PCs. Its XPC SN27P2 BIOS options are a little better than most.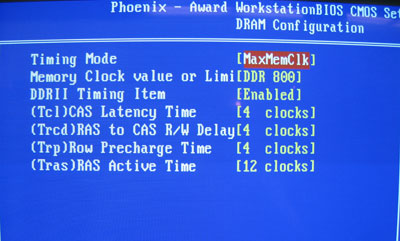 For the XPC SN27P2, Shuttle includes the basics when it comes to memory timing adjustments. You can change the memory frequency and memory timings like CAS Latency, RAS to CAS delay, Row Precharge Time and RAS Active Time.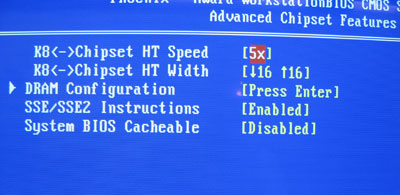 In the Advanced Chipset Features section, you can adjust the HyperTransport speed, width and enable/disable SSE/SSE2 instructions.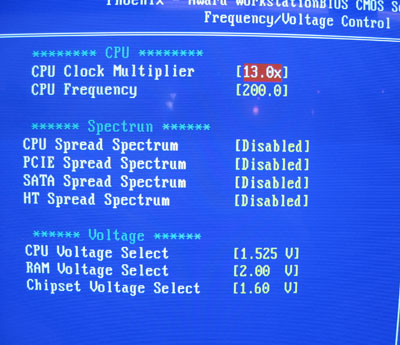 Shuttle includes full multiplier selection, although depending on which socket AM2 processor you have certain options might be locked out. The motherboard frequency can be adjusted between 200-210 MHz in 0.5 MHz increments, 210-240 in 1 MHz increments and 240-300 MHz in 2 MHz increments. Maximum CPU voltage with the Athlon64 X2 5000+ is 1.525V, memory voltage 2.0V, and chipset voltage 1.6V. Not bad for a small formfactor PC!