Because of space constraints, the stock socket AM2 heatsink, or any socket 754/939/AM2 compatible heatsink for that matter, will not be compatible with the XPC SN27P2 system.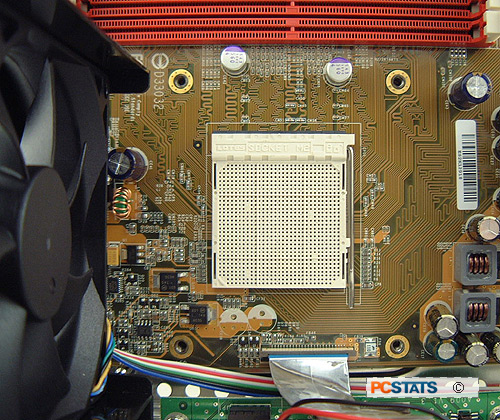 Shuttle includes a custom heatpipe heatsink which is designed to function with this chassis specifically. One you install the socket AM2 AMD Athlon64 processor and apply thermal compound to the heat spreader, carefully position the heatsink and screw it down, while alternating the tightening of each screw so pressure is applied evenly. After installing the processor and heatsink, do not forget to reattach the 70 mm PWM fan header to the motherboard, and snap the 80mm case exhaust fan back into position.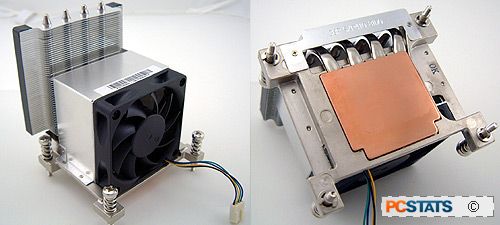 Next to the 940-pin AM2 CPU socket are the four 240-pin DDR2 DIMM slots. You'll need to insert each module of DDR-2 RAM into the same coloured memory slot, in pairs, to run the memory in a dual channel configuration. The floppy and IDE header are located right next to the memory slots, and it's important to remember that the nForce 570 Ultra only supports a single IDE channel so plan your drive placement accordingly.