The Shuttle XPC SN27P2 definitely has very elegant lines and a refreshingly clean and sophisticated appearance. This computer would be just as appropriate for an office or home environment, and its about 1/3 the size of a standard desktop PC. There are only two buttons on the front of bezel, the top silver button is the optical drive eject button, the middle indicates HDD activity and the third is the power button. At the bottom is a plastic flap which hides the reset button, microphone/headphone jacks, two USB2.0 slots and a mini IEEE 1394a port.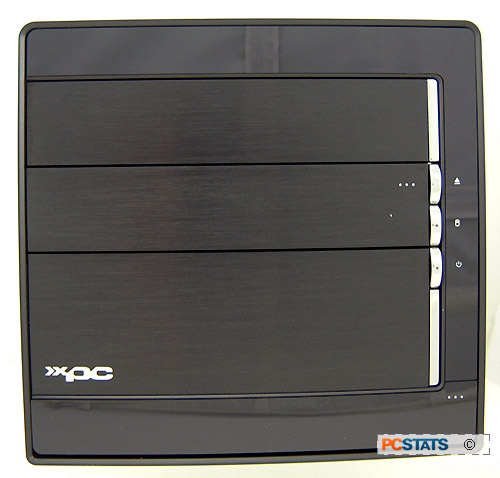 When you press the three dots on the middle flap, it exposes the open 3.5" drive bay which can be used for a floppy drive, card reader or anything else that fits in that slot.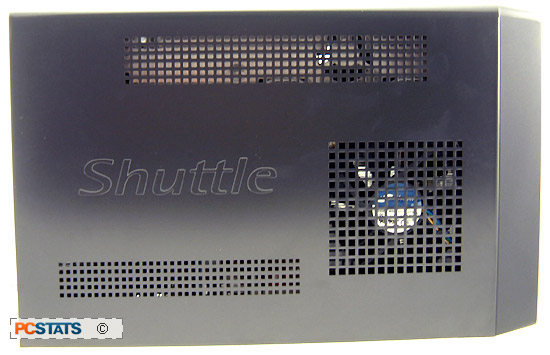 Along the sides of the Shuttle XPC SN27P2 are its air vents. It is very, important that these vents are not blocked. We'd recommend leaving at least 6" space on either side so the cooling airflow which is vital to the components inside is not restricted. On the left side of the computer, air is expelled from the case by the CPU and case fans in tandem. There is actually a gasket in between the fan which is visible behind the venting, and the aluminum frame to ensure all that hot air is forced outside the computer. Shuttle really have revised the SFF chassis down to best possible configuration.