Abstract: **UPDATED with EOL REPORT.** Shuttle's latest Small Formfactor PC is its XPC SN27P2 which is based around nVIDIA's nForce 570 Ultra chipset and supports 940-pin socket AM2 processor.

Home > Reviews > Computer / SFF PCs > Shuttle XPC SN27P2
Shuttle XPC SN27P2 Photo Gallery
Once we had all of our test hardware installed in the Shuttle XPC SN27P2, we found it very quiet under power; that's impressive considering the components PCSTATS packed into the system. Having used the parts elsewhere I know it can be a challenge to keep the Athlon64 X2 5000+ cool and the 150GB WD Raptor quiet.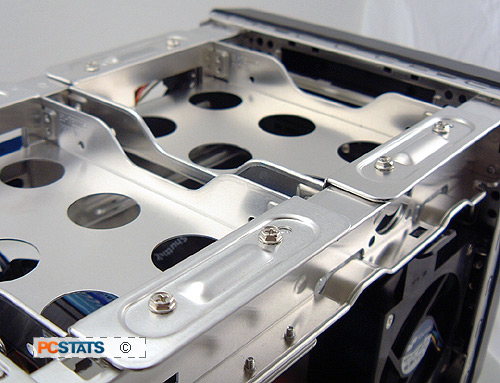 Most of the cables are already pre-routed to the general area where they need to be, this makes connecting everything really quick. The custom-length cables are a perfect fit, but be warned: the two top HDD bays only support SATA hard drives with SATA-style power connectors.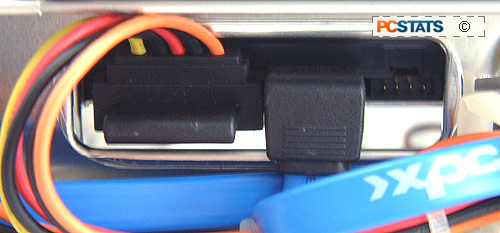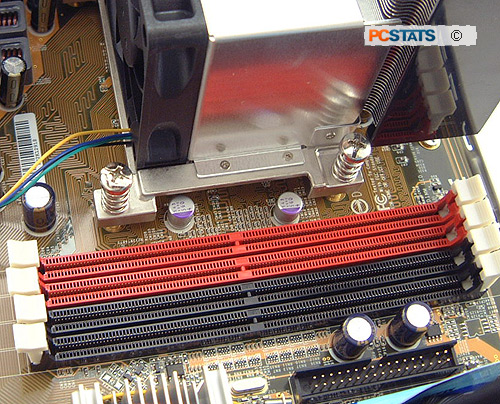 The four 240 pin DDR2 DIMM slots can accommodate up to 8GB of DDR2-400 to DDR2-800 memory in a dual channel configuration. The memory slots are tightly packed together and memory with oversized after market heat spreaders might have difficulty being installed into the slots.