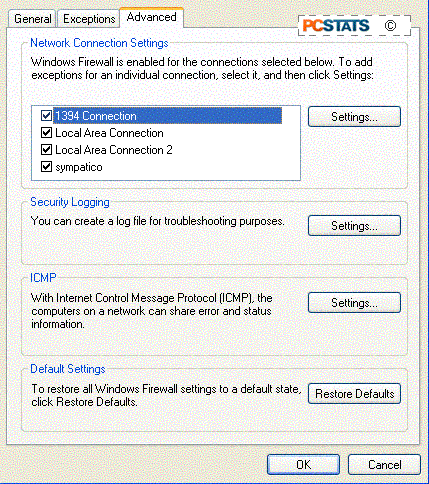 The 'advanced' tab contains several options. The most important is the 'services' settings. You can access these by highlighting your Internet connection in the 'network connection settings' window and hitting 'settings.'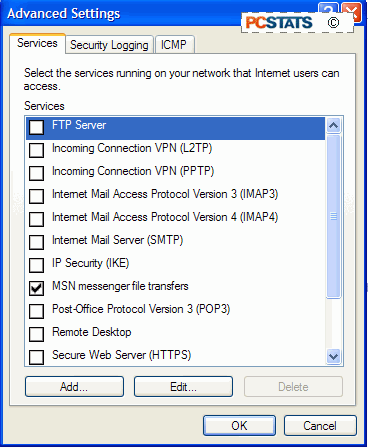 This is more or less identical to the pre-SP2 firewall configuration. These 'services' allow information to pass through the firewall on certain ports, similar to the 'exceptions' we talked about earlier. These are based on the ports used by each service, not on applications though. If you wish to host a web site or FTP site on your firewalled PC, check those options here.
For more detailed information on the XP firewall, you can always flip through PCstats Guide to Firewalls.