Beginners Guides: 99 Performance Tips and Tweaks for Windows Vista
---
Take control of Windows Vista with help from PCSTATS. We've got 99 ways to squeeze out better performance, enhance boot times, free up hard drive space and trim away Vista's fat. - Version 2.3.0
Welcome to PCSTATS massive 99 Windows Vista performance tips and tweaks guide! This incredible collection of Tech Tips is all about making your computer perform to its full potential with Windows Vista. Knowing Microsoft, chances are good that there's a tip or two in this 31-page long Guide that will make a world of difference for your PC.
Windows Vista was supposed to revolutionize computing. Microsoft's new operating system was going to accomplish the difficult task of succeeding Windows XP (by far the most popular and successful Windows operating system to date) by introducing a raft of new features. We were going to have a new file system to replace the aging NTFS, unprecedented levels of both interactivity and security provided by a new 3D interface and the 'Palladium' secure encryption system, all coupled with a rock solid platform based on Windows XP. A funny thing happened on the way to the CD press though, as features started to disappear. Away went the Microsoft File System, away too went many of the new security options. In the end, Microsoft Windows Vista launched, yet instead of the promised software miracle we were left with an operating system that didn't significantly improve on its predecessor.
Initial reviews were mixed; users complained about having Windows Vista forced on them, about its apparent sluggishness, over-protective safeguards and unfamiliar interface. Toss in the (expected) teething troubles with hardware and driver support and it was the makings of a Windows ME-like public relations disaster. That was then, by now most users have become familiar with it's new features, and it's becoming apparent that Vista really is a very good operating system. It's true Vista is power hungry, but it's customizable and feature-laden too. It's large, but it's stable and thoughtfully designed. Many of the features that were an afterthought or an annoyance in Windows XP (think file pre-fetching and indexing) have been molded into useful and integral parts of Vista.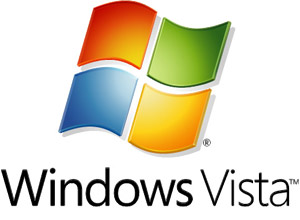 Windows Vista has been out for a little more than a year now, and PCSTATS has accumulated quite a store of knowledge on how to configure and streamline it for better performance. We'd like to present this knowledge to you in the form of a collection of easy to use tips and tweaks, with the overall intent of making you the master of a cleaner, faster Vista computer.
Most of the following tips emphasize increasing the responsiveness and speed of Windows Vista, whether on a new computer or an old computer that has migrated from Windows XP to Microsoft's new operating system. Whether you are looking for desktop performance, quicker boots and shutdowns, better gaming or more battery life for your Vista powered laptop, there's something in this Performance Tips for Windows Vista Guide from PCSTATS to help.
Note: Most of the below tips will work on any version of Windows Vista, from Home Basic to Ultimate, 32-bit and 64-bit. A few, such as the tips dealing with the Aeroglass interface and the Vista Media Center, do not. Whenever a tip does not function on one or more Vista versions, this will be indicated in the heading. There are also a few tips specific to using Vista on a laptop, as well as some gaming tips. These have their own sections in this Guide.
Click here to bookmark this awesome PCSTATS Vista Tips Guide. There are so many useful tips and tweaks listed in the following pages that some point in the future you'll want to revist this page. Now, let's begin!
Table of Contents

System Preparation: Tweak Insurance (1-3)

Back up and restore Windows Vista Registry
How to edit the Windows Vista Registry
Creating a system restore point in Windows Vista

System Preparation: Hardware (4-10)

Add more memory (RAM)!
Update the motherboard BIOS
Update hardware drivers
Test the Computer's RAM
Optimize the memory timings and voltage
Overclock the processor and memory
Overclock the videocard

First Boot - The Essential Tweaks (11-20)

Turn off User Account Control (UAC)
Set Automatic Update to download only
Learn to use the search bar as a Run command.
Disable automatic device driver searching and installation
Use Windows Defender to disable startup programs
Power options to high performance.
Enable DVD playback in Vista Basic and Vista Business.
Make the 64-bit version of Windows Media Player 11 the default player in Windows Vista x64
Update vista!
Run programs with administrator rights

Windows Vista Performance Boosting Tweaks (21-53)

Disable search indexing
Limit start menu search options
Remove remote differential compression
Boost external hard drive performance
Enable Readyboost on any flash memory device.
Speed up SATA drives in Vista.
Assign specific CPUs to applications
Assign priorities to applications
Create shortcuts for running applications with certain CPU/Priority settings
Disable unnecessary services
De-automate Windows Defender
Upgrade to Vista Service Pack 1 Beta (SP1-beta)
Disable superfetch for computers with less memory
Boot Vista with all available processors
Force 32-bit Windows Vista to use all your memory by enabling PAE
Used advanced disk cleanup tools to regain more space
Shut down services faster for faster shutdown.
Disable the Vista sidebar
Set the Sidebar to low priority
Kill the RSS feed sidebar gadget
Disable automatic backup/system restore
Disable hibernate on desktops
Stop scheduled disk defragmentation
Move the Vista paging file for better performance
Set a fixed paging file size
Rebuild the paging file to optimize performance
Move search index to another physical drive
Disable the low disk space check
Disable 8.3 name creation
Disable last access file update
Disable unneeded hardware
Check bootup and shutdown times with the Windows Vista Event viewer
Check your system's health in 60 seconds or less

Mastering & Streamlining the Vista Interface
(54-83)

Use checkboxes for multiple file selection
Enable Windows classic desktop appearance
Reduce start menu opening delay
Disable mandatory thumbnail previews
Remove unnecessary Windows Vista features
Start task manager directly
Run sidebar gadgets without the sidebar
Backup your entire computer with Vista Backup and restore (Vista Business and Ultimate only)
Essential hotkey shortcuts for Vista
Return the run command to the start menu
Using the new 'resource overview' monitor in Windows Vista
Use the Vista reliability checker to track system issues
Disable warning sounds and add visual cues
Create desktop shutdown and reboot icons
Good sidebar gadgets to have (and not to have)
Run any application as administrator with a few keystrokes
Configure Windows Vista autoplay manually to suit your preferences
Disable security notifications
Tweak the mouse scroll wheel
Add Encrypt / Decrypt to Right Click Menu
Disable 'GUI boot' to speed startup
Add administrator account to welcome screen.
Change volume levels for individual applications
Display your backed-up DVD media in Vista Media Center (applies to Vista Home Premium and Ultimate only)
Reveal Vista's hidden context menu power tools
Be the super user
Fix the Start Menu Power button
Enable verbose shutdown messages (Vista business and Ultimate only)
Customize Vista desktop performance
The ultimate Vista performance Tweak (not really)

'Aero'-Dynamics - Customizing the Vista Aeroglass Interface (84-86)

Disable Aero (All versions except Vista Basic)
Disable Aero transparency (All versions except Vista Basic)
Disable min/max window animation in Aero (All versions except Vista Basic)

Network & Internet Performance Tweaks
(87-91)

Enable more simultaneous downloads in Internet Explorer 7
Enable more simultaneous Downloads in Firefox
Fix large file copying problems in Windows Vista
Disable IPV6 in Windows Vista
Refresh shortcut for wireless network searching

Vista Tuning Tips for Notebooks (92-94)

Disable Transient Multi-monitor manager to speed up boot times
Tweak your Vista power saving options for more travel time
Disable Aero interface to save big on battery life

Windows Vista Gaming Tips (95-99)

Update Vista's DirectX9 files for better game compatibility
Disable background features while gaming
Run directX 9 games in Windows XP compatibility mode
Fix/enable 3D sound in some games
Poor game performance? Try DirectX9 mode

Sharing the Tweaks - It's okay to post this Table of Contents (and ONLY this list) in your forums along with a URL link back to the full Guide on PCSTATS.com.