The first thing you should do before upgrading is to make a list of the model names and manufacturers of your computer hardware including: motherboard, videocard, soundcard (if separate from motherboard) and any wired or wireless network cards that are separate from the motherboard.
Visit the website of each manufacturer to download the newest available Vista drivers, then store these in a directory called 'c:\vistadrivers' or the equivalent on your Windows XP computer. You will need them after the upgrade. If specific Vista drivers are unavailable from the manufacturer, WindowsXP drivers are your next best option. They may or may not work, so keep that in mind.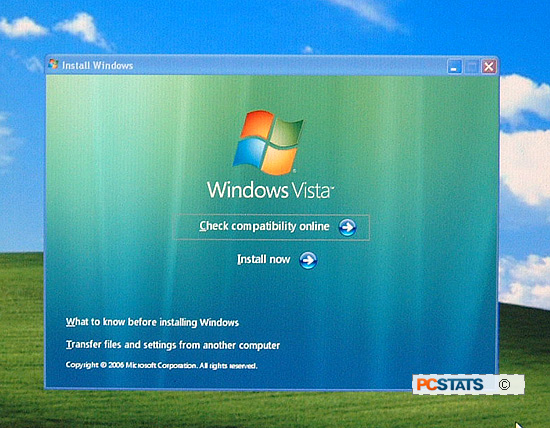 To start the upgrade, boot into your current operating system and insert your Vista CD or DVD. Choose the 'install now' option, and wait a couple of minutes.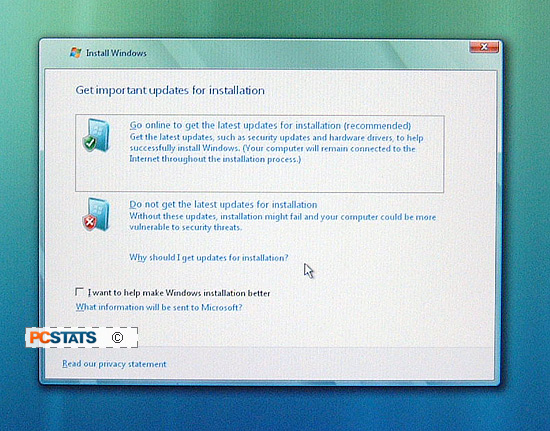 Now choose the 'go online to get installation updates' option, and wait again while updates to the Vista installer are obtained. This is an important step in a successful update, so don't skip it.