When you have finished any mandatory software removals and downloaded your new drives, restart the installation process and click 'next' on the compatibility report screen to begin the upgrade.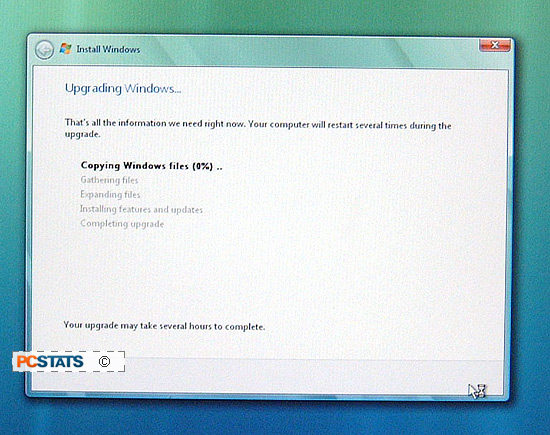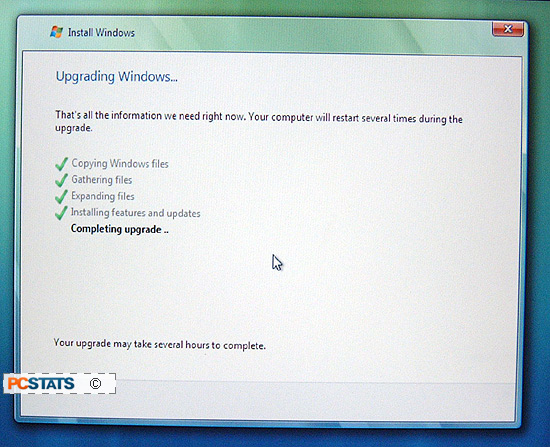 After a couple of restarts, you will be presented with the Windows Vista welcome page... You will also be presented with a bunch of compatibility warnings. Any of your drivers or programs that load on startup and are not compatible with Vista will be listed here. Again make notes, then remove any incompatible programs via the 'start\control panel\programs\uninstall a program' window and install the Vista-compatible drivers and software you downloaded earlier.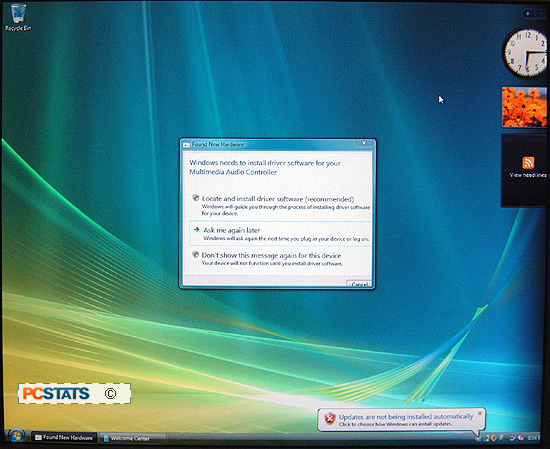 Open the device manager to make sure all hardware drivers have been installed correctly. To open device manager, open the 'start' menu and right-click on 'computer'. Select 'properties'. Click 'device manager' in the left-hand pane.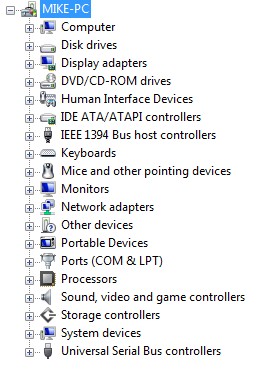 Any entries in the device manager window with yellow exclamation points beside them you will need to install new Vista compatible device drivers for. Make sure you have not missed anything. After this final step, enjoy your new Windows Vista system!
Dual-booting Windows Vista
It's quite possible to dual boot Windows Vista with a variety of operating systems, and indeed fairly easy to do so, provided you have a free drive or partition. If you do not, it adds a few extra hoops, but nothing that a good guide can't clear up. Look for the PCSTATS guide to Dual-booting Windows Vista shortly!
If you have any comments or questions, please post them in the PCSTATS Forums. Find out about this and many other reviews by joining the Weekly PCSTATS.com Newsletter today! Catch all of PCSTATS latest hardware reviews right here.