Insert the Windows Vista disk into the CD drive and reboot the computer. If you already have an operating system installed, you will see a 'press any key to boot from CD' prompt, otherwise the Vista installation process will start directly.


Once the initial Vista installation files have loaded, you will be presented with the Language and currency options screen. Select your preferences in the three dropdown boxes and click 'next' to continue. Note that selections here are not permanent. You can change them once Vista is installed.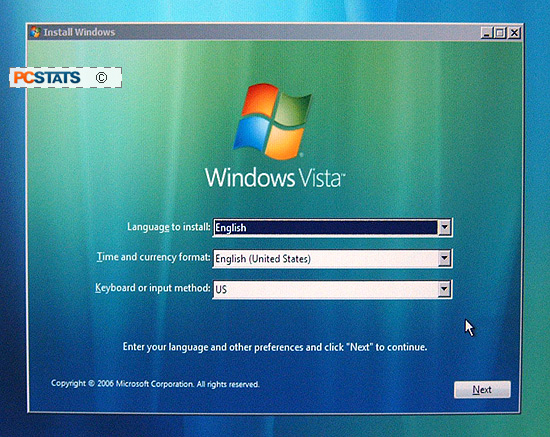 Click the 'Install Now' button to get underway. The 'Repair your computer' option comes in very handy if you encounter serious problems with the operating system later on, but for the moment it's beyond the scope of this guide. PCSTATS will be focusing on how to repair Vista in a future guide which you can find here .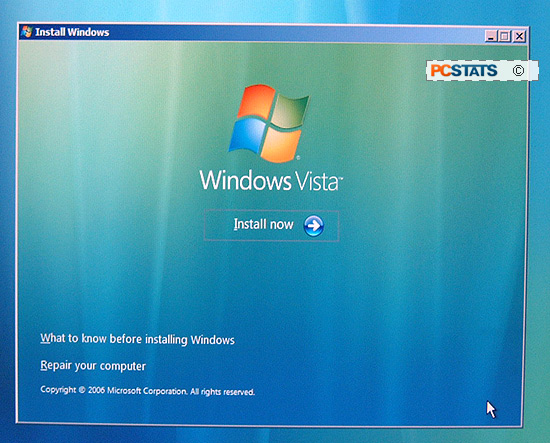 The next screen is the product key entry section. Seems straightforward, but let's pause here for a quick discussion. By default, when you enter a valid product key here, Microsoft will activate and validate your Vista installation as soon as you connect to the Internet.
This is convenient, but there is one slight issue...