Beginners Guides: Installing Windows Vista
---
Learn the in's and out's of upgrading to Windows Vista; from a fresh install to configuring RAID, we'll guide you though the steps. Version 1.0.0
Installing Microsoft Windows operating systems has never been too hard, but Windows Vista's install process does differ in several ways from that of Windows XP, especially when it comes to handling hard drive selection, partitioning and formatting. This PCSTATS Beginners Guide will help you through the process of installing Windows Vista, from start to finish. We'll talk about all the common ways of installing Windows Vista, including fresh and upgrade installations as well as RAID and custom partition creation.
As you've probably heard by now, Windows Vista has some serious system requirements, considerably more exclusive than Windows XP equivalent back in the day. Here's what you will need to play with Microsoft's latest operating system.
The minimum configuration for all versions is as follows:
An 800 MHz Intel or AMD processor, 512MB of memory (RAM), 20GB of available hard drive space, and super VGA graphics card capable of 800x600 resolution (literally any videocard made in the last 12 years). Of course, any version of Windows Vista will run (and look) like a pig on a PC with these most basic of specs, but it will install.
To have a good experience with Windows Vista Basic, PCSTATS recommends at least a 1GHz processor (Intel or AMD), a minimum 1GB of RAM and a videocard with at least 32MB of video memory for high-resolution display. To work properly with the AeroGlass interface in the other versions of Vista, a DirectX9 capable videocard with 128MB of memory is what the doctor ordered.
If you want the Windows Vista Home Premium, Business or Ultimate versions to work well on your PC with all the trimmings, you're into more serious hardware territory.
PCSTATS recommends a dual-core processor (Intel or AMD), 2GB of RAM, a Direct X9 capable graphics card with at least 128MB of video memory and a hard drive with 80GB free disk space.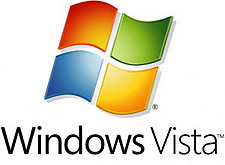 The golden rule for Vista performance is: Add more RAM! Windows Vista derives much more benefit from increasing the system memory past 1GB than Windows XP did, and since computer memory is cheaper now than it has ever been, Slam in the RAM!
The four faces of Windows Vista
There are a bewildering variety of Vista variants out there, or so it seems at first. There is Vista Basic, Vista Home Premium, Vista Business and Vista Ultimate, all of which are available in either 32 or 64-bit versions to add to the complexity. What Vista version should you choose? Which one should you avoid if at all possible? Those are good questions, so let's break it down by each of the variants.
Microsoft Windows Vista Basic:
The only real reason to choose Vista Basic is if you are on a budget and really are not interested in the extras and graphical niceties of the Home Premium version. There is no real performance difference since you can easily strip Home Premium of its graphical frills for more performance on low-end computers. Most notably, Vista Basic lacks the proper codecs for DVD playback, but this isn't hard to remedy.
Microsoft Windows Vista Home Premium:
Recommended for 90% of home users. Does everything you could want in a home operating system, only lacking the ability to connect to server-based networks and a few other utilities such as remote desktop and the Vista Ultimate extras
Microsoft Windows Vista Business:
If you plan to use Vista in a Server environment, it's this version or Vista Ultimate. Otherwise, business is not ideally configured out of the box for home use and lacks the Media Center application.
Microsoft Windows Vista Ultimate:
The 'everything but the kitchen sink' version (and apparently the sink will be made available as downloadable content). Should be purchased if you don't want to worry about missing any useful features from the other versions, or if you want access to both server-based networking and Vista media center. The 'extras' that come with Vista Ultimate are definitely not worth the price premium otherwise.
Microsoft Windows Vista 32 or 64 bit?
If you have purchased (or plan to purchase) a retail box version of Vista, this is a moot question since you will get both 32 and 64-bit options. If you are buying an OEM version (licensed to one computer only) with a new computer, you will need to choose between the two.
32-bit Windows Vista has the advantage of much greater compatibility with existing software and hardware. It's drawback is that, like Windows XP, it can only properly utilize a little more than 3GB of system memory, no matter how much you may have physically installed in the computer. This is due to the Physical Address Extensions (PAE) limitation.
64-bit Windows Vista can recognize more memory than you can possibly install in a typical modern home computer, but suffers from slightly less solid driver support and has serious compatibility issues with a range of programs written for 32-bit Windows versions. Support is only going to get better though, and performance does improve overall.
In general, PCSTATS recommends 32-bit Windows Vista for most users.
Depending on the state of the computer you wish to install Windows Vista on to, there are different steps to follow. In this Guide we'll be focusing on a clean Windows Vista installation, Installing Vista over an older Windows installation, Vista installation with RAID and Upgrading to Windows Vista. The topic of dual-booting Windows Vista is also touched upon, but more on that later.
Up first, how to install Vista onto a brand new computer, or an older PC with a blank hard drive. It doesn't matter if the hard drive is formatted or not, Vista isn't as picky as past operating systems.