If you wish, you can install Vista directly over top of an old Windows XP installation by highlighting the partition that contains XP and clicking 'next'. In this situation, Vista will store the XP operating system files as well as any user data contained in 'my documents', 'desktop' and Outlook Express in a new folder called 'windows.old' on the Vista C: drive. In this way you can preserve your data while installing Vista quickly. Note that any data kept in an unconventional location (such as the root of C: or a folder created on the C: drive as opposed to on the desktop or in my documents) will be lost.
Finishing the installation
Now that you have chosen a drive or partition to install on, sit back and relax as the Vista installer plows through the rest of the process.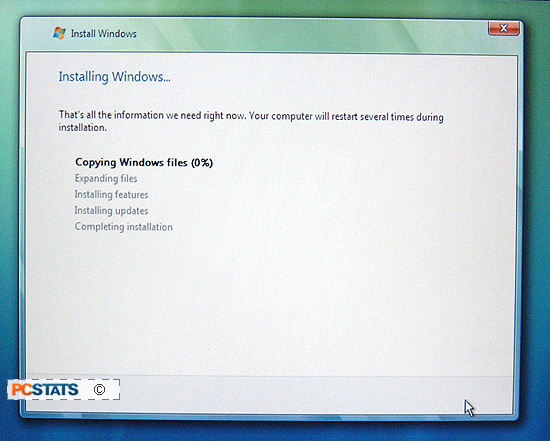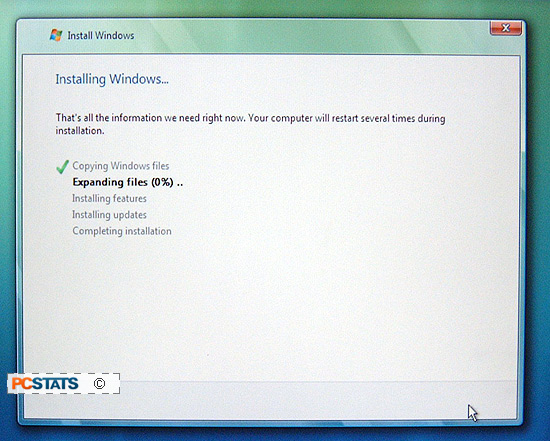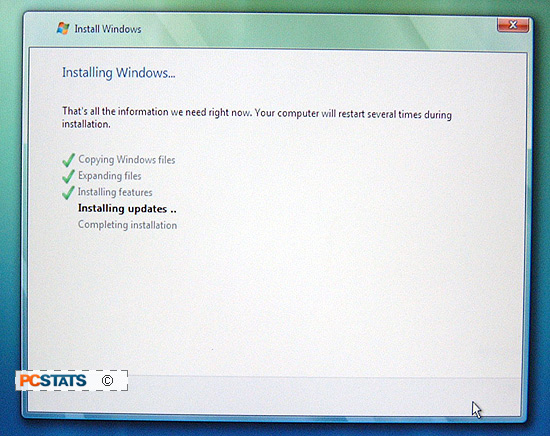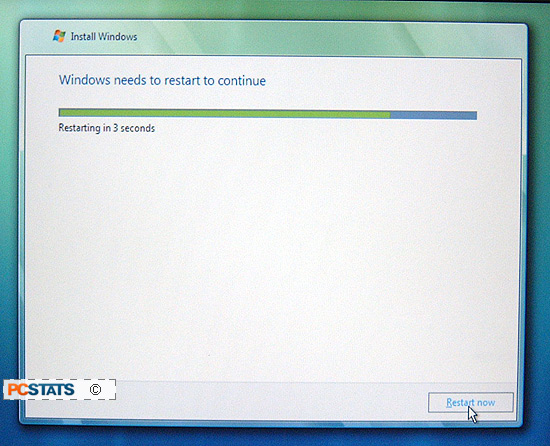 You will be prompted for a user name and password. Given that Vista does not use a separately accessible admin account by default, a lot of Vista's security features are riding on you entering a password here, so PCSTATS recommends that you do.