Now you will need to enter a name for your computer. This name is used for network connections between your computer and others.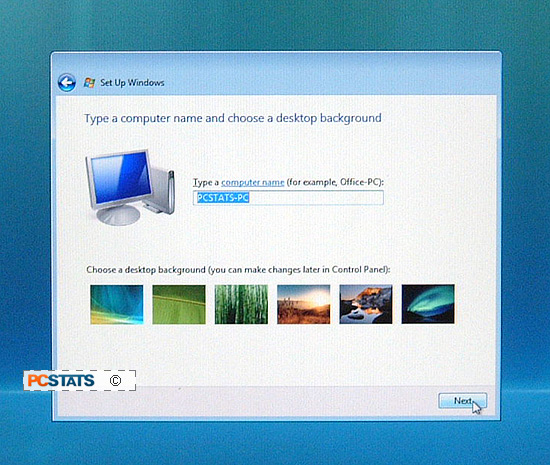 Now you are on to the 'help protect Windows automatically screen'. For the time being, choose the first option 'use recommended settings' though this is not ideal, since it will download updates (and occasionally restart you computer) automatically. The only options here are auto updates or no updates at all, so take the lesser of two evils and then see tip #12 in PCSTATS's extensive 31-page long Vista performance Guide for a better setting once Vista is installed.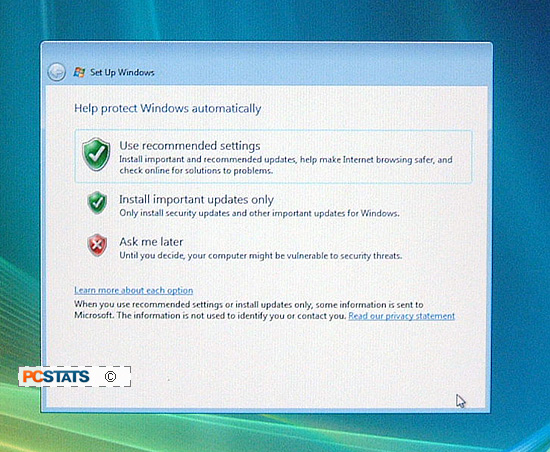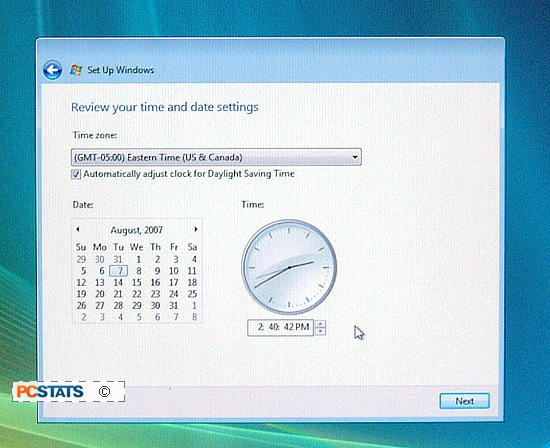 Set the date and time, then click 'next' and choose how you plan to use your network connection.