The 'Home' or 'Work' settings provide full connectivity, while 'public' is more limited and secure.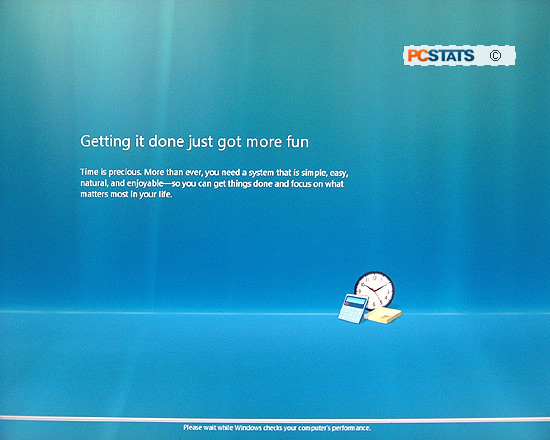 Now wait for about 5 minutes while Vista evaluates and rates the performance of your computer. When this is finished, you will be presented with Vista's new welcome screen, indicating that your installation of Vista has been successful.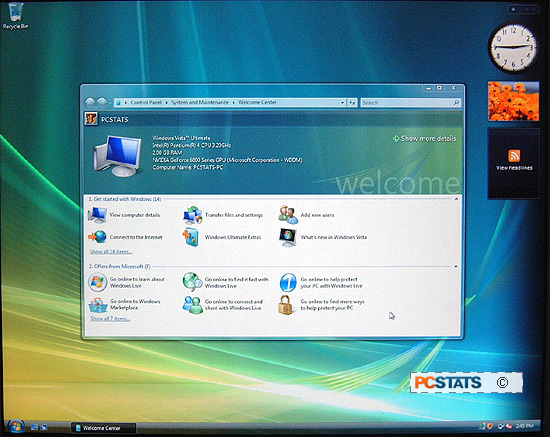 Please remember to install the Vista drivers that you rounded up at the start of this guide, starting with the motherboard chipset drivers always.