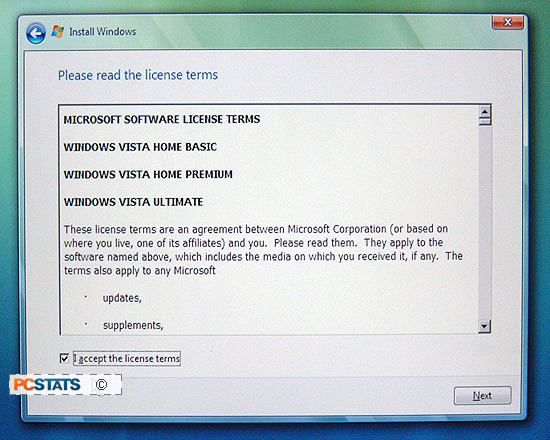 Finally we come to the Windows Vista license agreement, the core of which we covered above. Since you won't get any further without agreeing, check the checkbox and hit 'next'.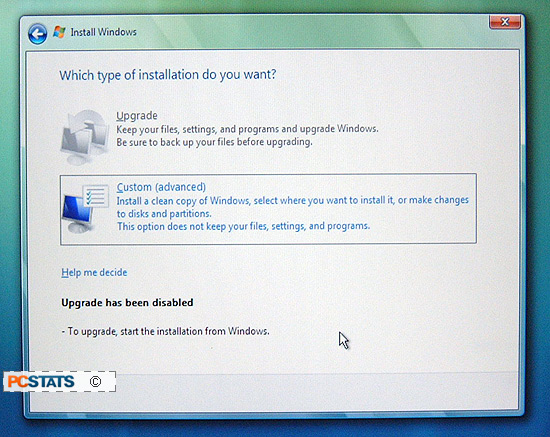 This screen allows you to choose between an upgrade of an existing Windows XP system or a clean installation. If you are using an OEM copy of Windows, the upgrade option will not be available. Choose the 'custom (advanced)' option.
Selecting and partitioning hard disk drives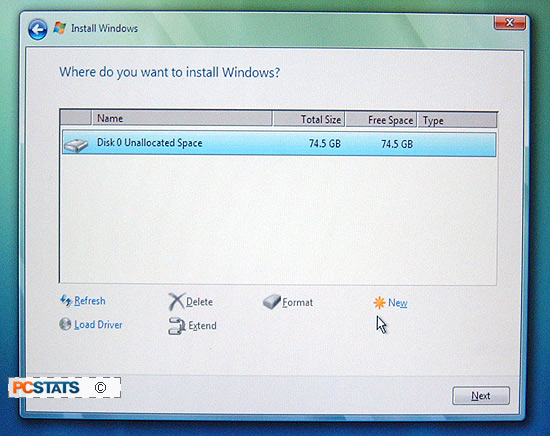 Now we are into the partition selection screen, or 'where do you want to install windows?' in the words of the immortal Bill. This is a more friendly version of the old XP blue disk partitioning screen. We have a few options here, so read carefully.
If you are starting your Vista installation with a fresh hard drive that has never been used before, it will be presented here as 'disk 0 unallocated space' (0 in this case indicating the first physical hard disk drive in your computer). In this case, simply highlight the drive and click next to continue the installation then move down to the 'finishing the installation' heading.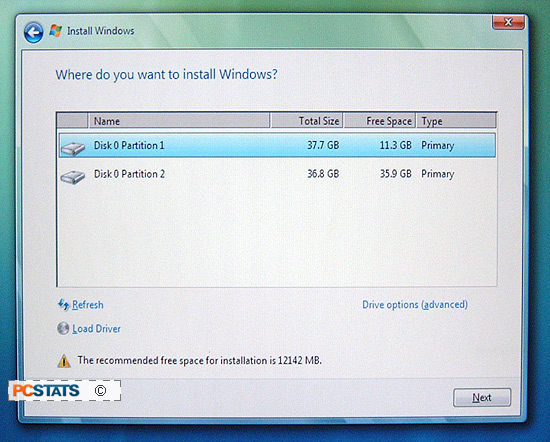 To help you understand this screen better, 'disk (number)' refers to the physical hard disk drives in your computer, so if you had two hard drives installed, the first would be 'disk 0' and the second 'disk 1'.
A partition is a logical grouping of space on a physical hard disk drive. One physical drive can have many logical partitions of different types. If you have more than one hard drive in your computer, here's what you have to do....