Apart from the warehouse, the production line floors also contained large storage areas, some with racks of component roll cartridges for the SMT machines and some with sealed, moisture-proof cabinets for expensive core-logic components. We also got to see a technician programming BIOS chips prior to their installation.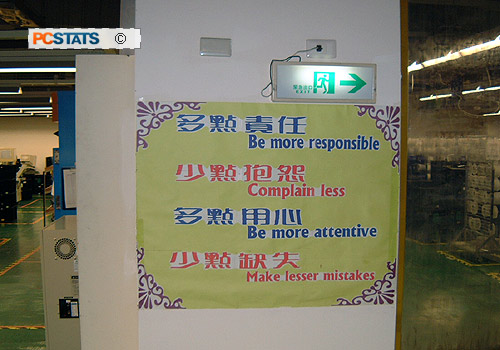 Fine motivational strategy... 'lesser' mistakes are acceptable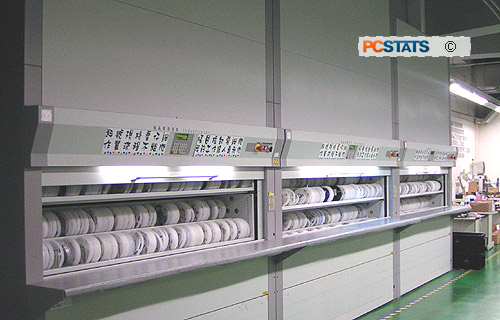 Automated BIOS chip and IC storage cabinet. Chips are stored in rolls to be used in SMT machines, and inventory is computer controlled.
Given the vast number of tiny electric parts that go into a motherboard, we had envisioned buckets of resistors, capacitors, and IC's. However, given the speed and automation of the factory machines, the time it would take for a machine to pick out a 1mm square resistor from a pile, oriented it correctly, and place it on the PCB would be too long and inefficient. Thus, all components are stored on film reels, each contained it a little plastic cup. The components are pre-oriented, and the high-speed automated machines can handles these parts with machine-gun like speed.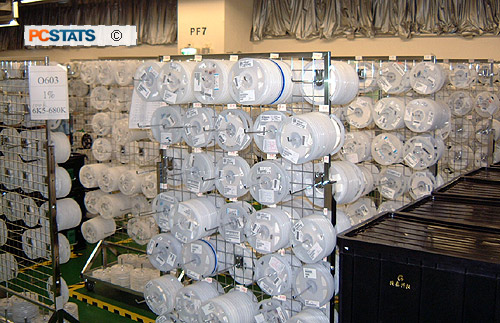 More storage for other SMT components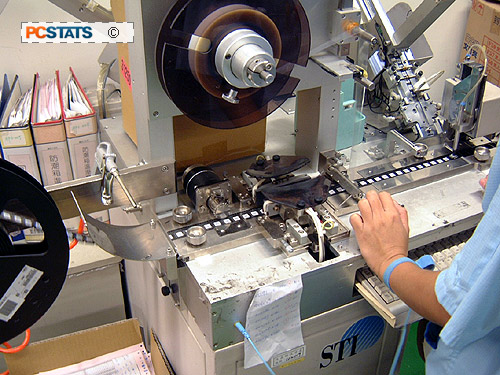 Programming, labeling, and testing BIOS chips