The motherboards now go through an AOI (Automated Optical Inspection) machine which will catch any obvious SMT or soldering defects.
They are then visually inspected by a worker using a plastic mask, so that they can easily spot any missing or misaligned components.
Finally the motherboards undergo an 'in-circuit test' which involves testing each motherboard's circuit paths, electrical characteristics and the chips that have just been added by applying electrical current to certain specific test points on the board. Each motherboard is placed on a special rack and a testing board is lowered onto it, making contact with the motherboard at specific points. Current is applied, and the results are analyzed by the technician running the station. The whole process takes less than a minute.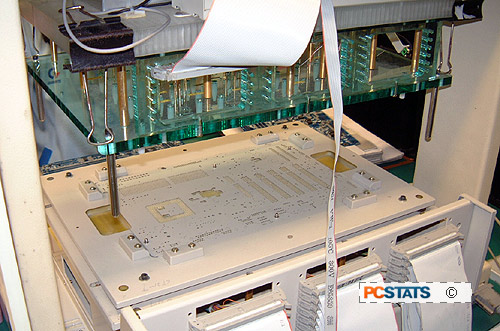 The Gigabyte in-circuit electronic test bed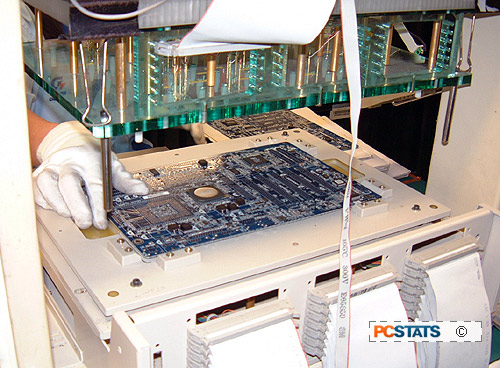 Each board is mounted on the test bed...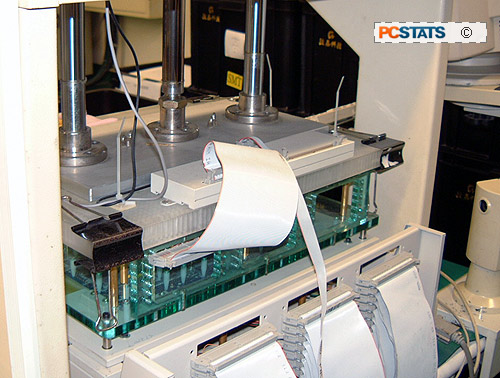 The rack is lowered, making contact with test points on the board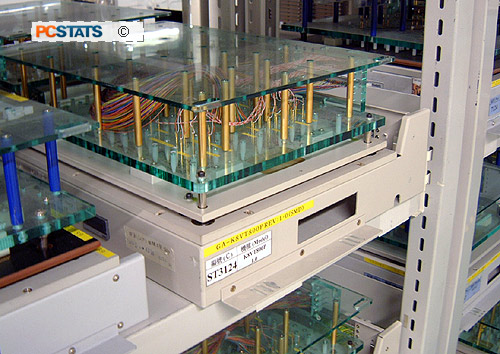 Assorted spare test rigs gathering dust on a shelf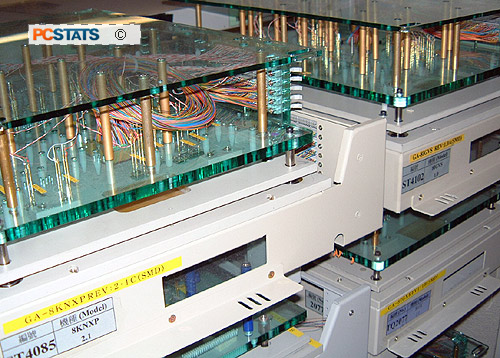 A different rig is needed for every motherboard model Gigabyte produce. This in-circuit tested is for the Gigabyte GA-8KNXP motherboard.