Once the motherboards are fully stress tested, they are ready to be packaged and shipped. Gigabyte, like most manufacturers, orders their motherboard boxes from a separate manufacturer and sends them off to be printed. Once the printed boxes are received, they pass through a machine which folds and shapes them correctly, then it's down another manual assembly line where workers place each tested motherboard into its box.
In go any promotional stickers, the cardboard divider, antistatic foam, software and other peripherals, then they are sent off to be packed into shipping boxes. The box packing machines are automated, wrapping packing plastic strips around each box faster than the human eye can see!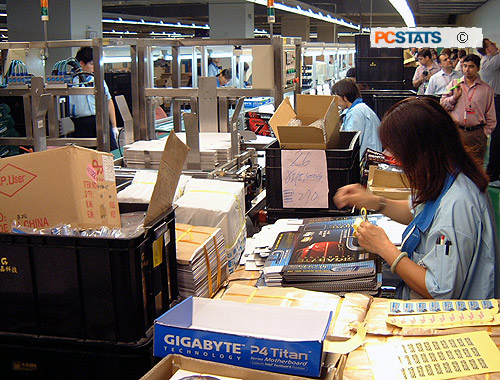 Adding stickers and accessories to the box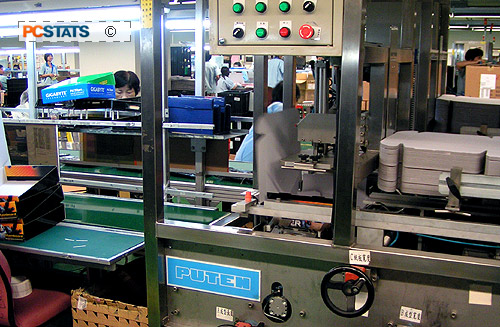 Box shaping machine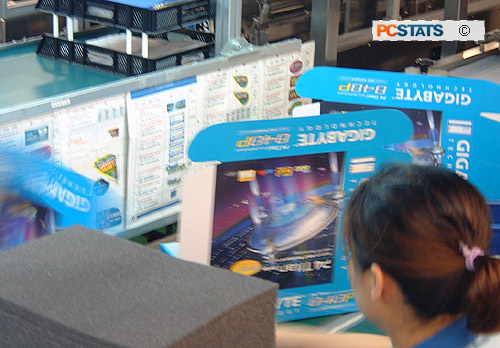 Newly shaped boxes ready for motherboards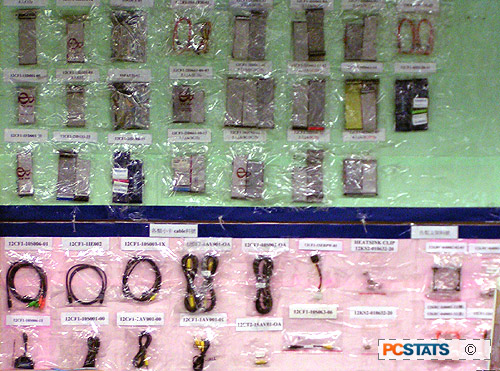 Reference board for motherboard box contents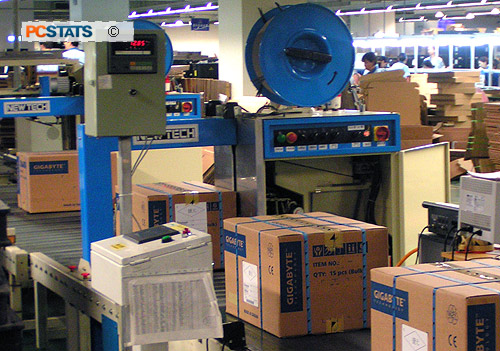 Sealing boxes with plastic binding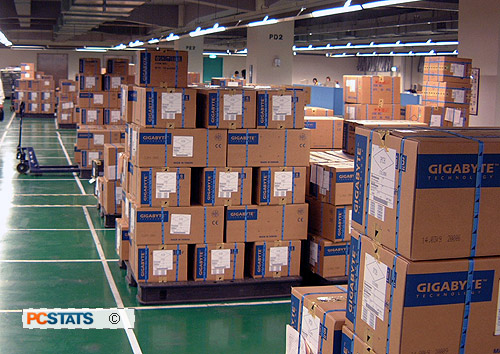 Stacked boxes of motherboards ready for shipping around the world
We hope you've enjoyed PCSTATS visual tour of how motherboards are made, and have a better idea of how much work goes into every component of your system!
Our thanks goes out to Gigabyte for the unprecedented access they gave PCSTATS to photograph every square inch of the Nan-Ping factory in Taipei, Taiwan.