It's not part of the process, but we should take a minute here to mention the huge automated warehouse that Gigabyte uses to store its various supplies and finished products on site. This vertical storage area is eight stories tall. Eight stories of computer tracked automated pallets that can be raised or lowered to a number of different off loading points, one for each floor. It's hard to convey the Blade Runner-like effect of this much automated machinery in one place, but these pictures give you a small idea of what it's like.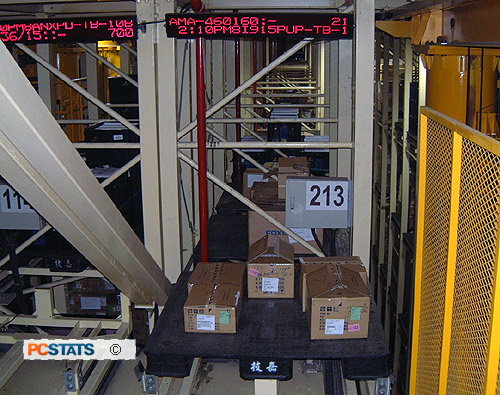 One of the mechanized pallets in Gigabyte's vast storage area
The pallets are loaded by workers into docking stations before automated load handling towers come over to pick up the pallet and 'file it away in this 8-story warehouse. The process is 100% automated, and pallet are tracked using the numbers visible on the LED display above.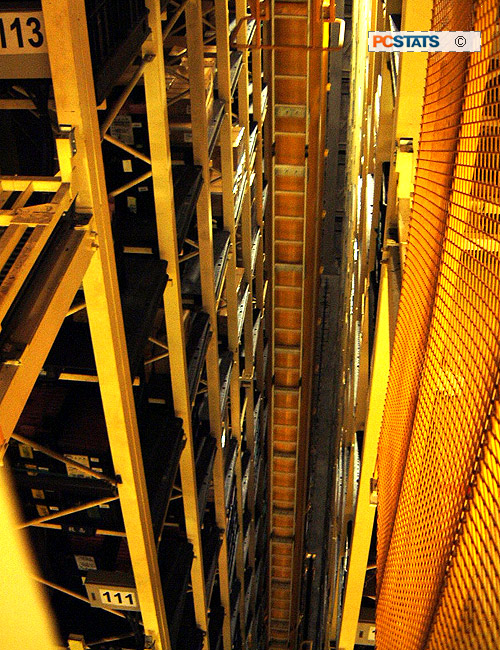 Eight floors straight down surrounded by moving machinery...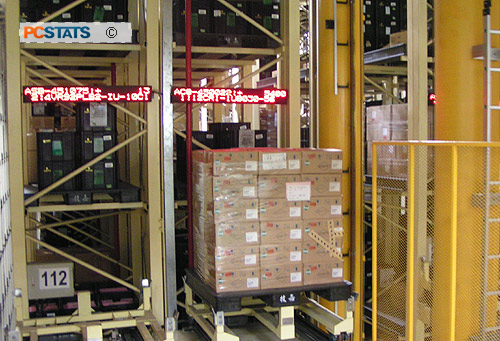 New components heading up into the warehouse