The almost-completed motherboards are manually buffed and brushed to smooth down the solder joints at the bottom of the motherboard and remove any loose solder. The masked workers who do this thankless job are confined in little cubicles of plastic to prevent stray particles from contaminating the assembly lines.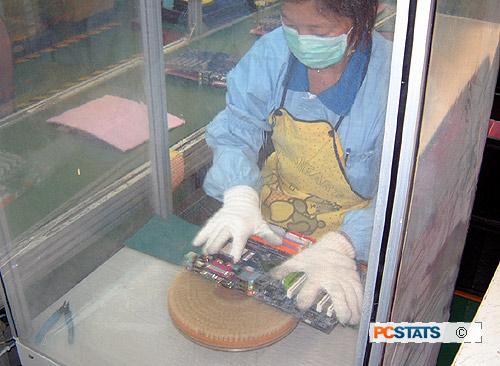 Worst job in the building? Cleaning the motherboards post-solder
Final Assembly
In the next series of steps, workers adds the last couple of necessary components onto the board. Any required chipset heatsinks are added here as well as the plastic CPU retention bracket, and motherboard battery. When this is complete, the boards are sent off to Quality Assurance for testing.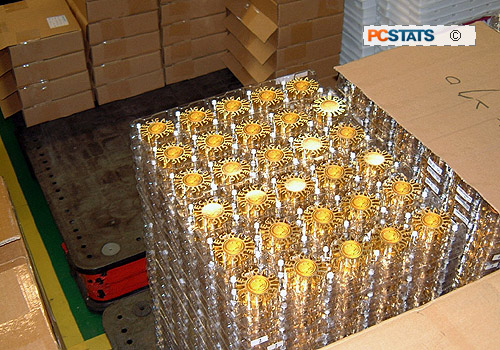 Stack of chipset heatsinks