Despite what you might imagine, people are still very much a necessary part of manufacturing motherboards, and not just for testing and Quality Assurance either. The next step in bringing these bare PCB motherboards to life involves a manual assembly line where all the components that need to be plugged into the pre-drilled holes in the board are added.
Every plug and I/O interface is added at this point, from the PCI slots to the CPU socket to the back panel connectors. As well as slots and sockets, capacitors also require anchoring at the bottom of the board, so they are added during this step too. These parts are not soldered to the board during this step, but are simply plugged in, in assembly line fashion.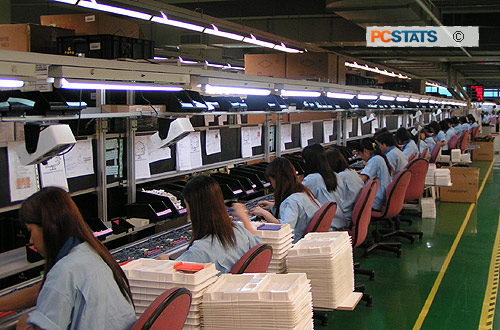 Manual assembly line... Long manual assembly line!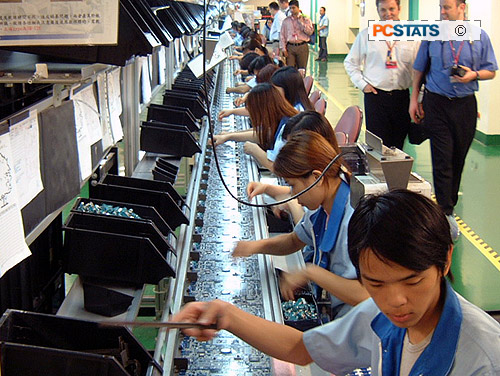 Each worker adds one or more specific components to each board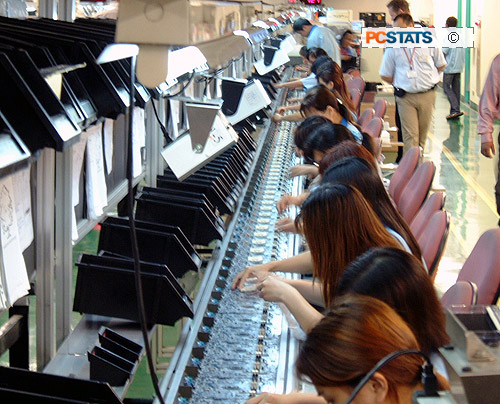 Look how a new component appears at every station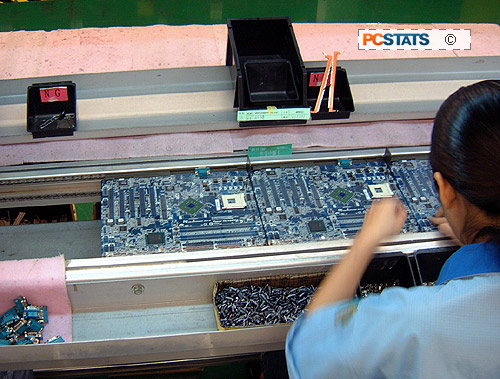 Placing capacitors