Abstract: PCSTATS takes you on a guided tour of Gigabyte's Motherboard Factory in Taiwan. There's a lot to producing and testing a single motherboard; a mind-boggling host of automated machines, people and processes. Gigabyte has several other factories in Taiwan and mainland China that each manufacture motherboards, videocards, and other products.

Home > Reviews > Beginners Guides > Gigabyte
SMT Process Continues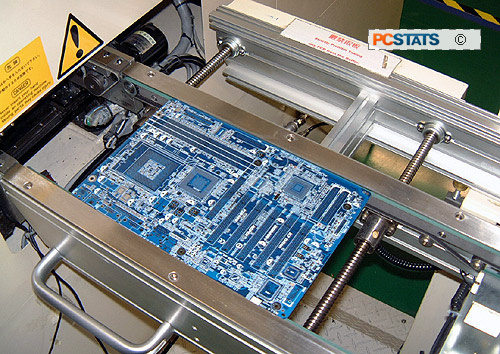 A motherboard part way through the SMT process. Large ICs have yet to be placed.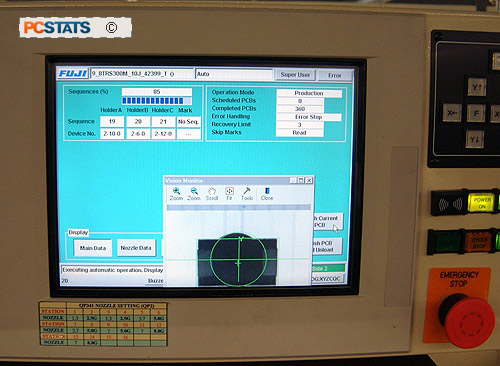 Control screen of one of the large Fuji SMT machines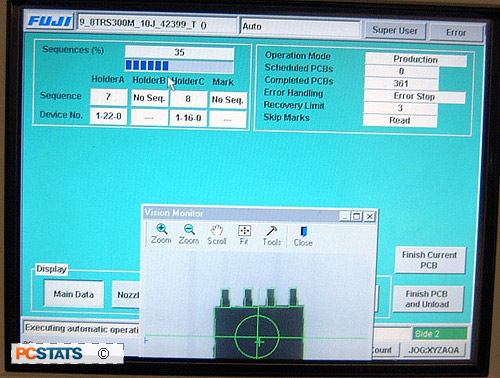 Surface mounting in progress of larger IC's
The larger components, Mosfets, audio chips, northbridge chipsets and various other IC's are placed with the aide of an optical system that ensures tolerances between solder leads and traces are correct. Note that this machine is 35% through its 361st Gigabyte GA-8TRS300M motherboard of the day.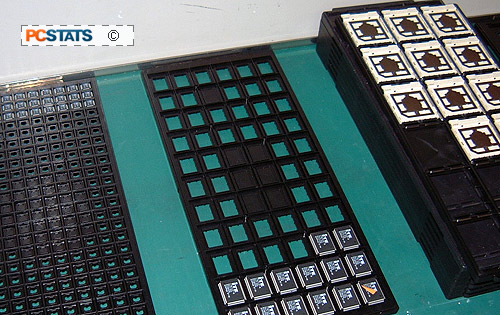 Storage racks for larger SMT chips
< Previous Page
© 2022 PCSTATS.com

Please respect the time and effort that went into creating each PCSTATS Beginners Guide, do not illegally copy. Thank you.

Next Page >